California is gearing up to issue distribution licenses to marijuana businesses on Jan. 1, and many are scouting the state's winemaking regions.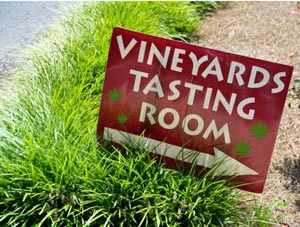 In fact, Sonoma County just hosted its first "Wine and Weed Symposium" to help wine and marijuana businesses connect.
Hosted by marijuana entrepreneurs, the event was designed to help those in the cannabis industry build bridges with longtime winemakers.
And it worked. In fact, it was a completely sold-out event.
"I think there's an opportunity for both industries to flourish in this community," said longtime winemaker Dennis De La Montanya to CNBC on Sunday (Aug. 13). Montanya is one of the many people who believe wine and weed will pair well as business allies.
We agree.
In fact, we've seen this story play out before.
Here's a closer look at what this partnership could mean for the