Spotify just added a new platform for its streaming services ahead of the Spotify IPO date...
According to an Aug. 4 TechCrunch report, Microsoft Corp. (Nasdaq: MSFT) will add a Spotify app to the new Xbox One X, slated to debut this November.
Spotify has been available on rival PlayStation 4 since 2015, so why has it taken so long for Microsoft to add an app for the streaming service to its network?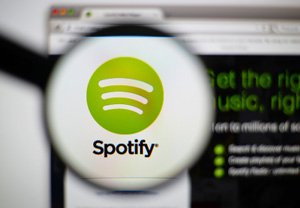 MSFT offers its own music service, Groove Music, which launched in 2012.
According to TechCrunch, keeping Spotify out of its platform may not have significantly contributed to Groove's user growth. It could also cost Microsoft sales if users are deciding between an Xbox and a PlayStation.
And for Spotify, being included in the Xbox network could make its performance data look more impressive to potential investors...
Why the Microsoft Partnership Is a Big Win Before the Spotify IPO Date
As of Jan. 28, 2016, there were 48 million Xbox Live subscribers. Spotify could see an increase in users through Xbox Live subscribers signing up for the music streaming service. However, it's not known how many Xbox Live users could sign up for a Spotify account if they didn't already have one.
Energy Breakthrough: One gallon of this new "crystal fuel" could get you from New York to L.A. and back... seven times! Read more...
Even if the uptick in new accounts is minimal, an increase in user totals is always positive.
But by making Spotify available on the new Xbox, Spotify may see more usage too. What may help the music streaming service differentiate itself from similar services before the Spotify IPO is the number of hours users spend listening to music on Spotify.
According to MusicAlly.com, Spotify users listened to a total of 1.7 billion hours of music a month as of November 2015. The same report showed users of rival Pandora Media Inc. (NYSE: P) spent an identical amount of time listening to music. Each site also had roughly the same amount of users at the time, with Spotify totaling 75 million and Pandora totaling 78.1 million. Apple Inc. (Nasdaq: AAPL) doesn't provide data on how many hours its users listen to music.
But with another device for users to consume the music, the amount of time spent listening to Spotify across the globe could increase.
For investors worried about the long list of competitors in the streaming music business, users spending more time on Spotify could help make Spotify stock seem like a better investment.
However, we're not waiting around for the Spotify IPO date to try and make a profit off of the music streaming service...
We found a "backdoor" investing strategy that lets you profit from the streaming service without owning a single share of Spotify stock. Since we first provided details about this investment opportunity on May 19, the stock price has already climbed 13.54%.
If you missed our original report, that's okay. One brokerage firm projects this backdoor investment will climb another 73% in the next 12 months.
But if you want to book these impressive gains, you'll need to act right now. Here's our favorite stock to profit from Spotify before its IPO...
How to Make a Double-Digit Profit Off of Spotify Before the Spotify IPO Date