If you want to know how to make money from penny stocks, it's important to understand how to research these stocks to avoid potential scams. That's why today we're going to show you one of the easiest ways to find out if a company is safe to invest in...
Penny stock investing is popular because the shares are inexpensive and some stocks can see double- or even triple-digit gains in a short period. For example, semiconductor company MoSys Inc. (Nasdaq: MOSY) climbed from $0.66 per share to $2.30 between June 1 and June 28. That's a 248% return for investors who bought and sold on those respective dates.
But sometimes these gains can stem from penny stock scams, which have become a big problem in recent years. According to The Wall Street Journal, the U.S. Securities and Exchange Commission (SEC) – the governing body responsible for regulating the U.S. stock market – halted trading on more than 1,300 companies from 2012 to 2014 due to alleged stock fraud.
That's why we at Money Morning constantly emphasize the importance of conducting thorough penny stock research. These tiny stocks can be good investments if you use caution and understand the risks up front. Money Morning Chief Investment Strategist Keith Fitz-Gerald also advises investors to limit penny stock investing to just 2% of their total portfolio.
With all of this in mind, here's the No. 1 tip for safe penny stock investing in 2017...
How to Make Money from Penny Stocks with One Simple Tip
When searching for a safe and profitable penny stock to buy, one of the most important things to do is research the company's annual 10-K report.
The 10-K filing is a document that shows every detail of a company's financial performance over the course of a fiscal year. It summarizes everything from the firm's outstanding shares, annual earnings, and revenue, among many other details.
NEW: Plot your course to a seven-figure weed windfall with the top pot stocks from every ecosystem – growers, edibles, dispensaries, and more. Read more...
But when it comes to researching penny stocks, the most important area of the 10-K is the "Executive Compensation" section, usually located under part III of the document. This section outlines how the CEO and top management are paid, whether it be in stock options or straight cash.
Investors need to be skeptical of companies whose executives are paid entirely in cash. Since they don't own their own company's stock, they don't have the same financial incentive to make sure the company is successful. But when a company's executives are paid in stock, they want to profit from that stock, just like you do.
The bottom line is that if the company's executives don't own shares of their company, then it's a good idea to stay away from it.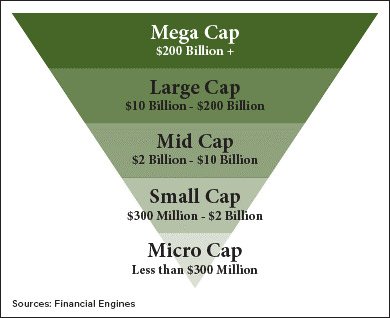 Although a penny stock with executives paid in options can still make you those triple-digit returns mentioned above, some investors opt for small-cap stocks instead. These stocks are often slightly more expensive than standard penny stocks, but their slightly higher share price and larger market cap indicate they're safer, since more investors trust them enough to buy them. Small-cap companies typically boast a market cap between $300 million and $2 billion.
That's where Money Morning Small-Cap Specialist Sid Riggs comes in. He's handpicked some of the biggest small-cap winners of 2017. In fact, his April 19 stock pick has already handed Money Morning readers a 42.1% profit since he recommended it.
And today, he's giving you another small-cap stock recommendation set to explode from China's booming auto market...
This is one of the fastest-growing industries in the world, with Chinese auto sales rising 45% from 2013 to 2016. That easily crushed sales growth in the United States and European Union, which only climbed 12.45% and 22.9% over the same four-year period, respectively.
Here's Sid's latest small-cap stock pick...
This Is One of the Best Small-Cap Stocks to Buy in 2017
[mmpazkzone name="in-story" network="9794" site="307044" id="137008" type="4"]
Sid's small-cap pick today is Bitauto Holdings Ltd. (NYSE ADR: BITA), which provides marketing, Internet content, and other advertising services to Chinese automakers and automobile customers.
The company has its hands in three of the country's biggest non-manufacturing-related auto segments: advertising/subscriptions, transaction services, and digital marketing. All three sectors have been growing this year, with each rising 4.2%, 193.5%, and 4.3% year over year in Q1 2017.
One of the biggest reasons Sid is bullish on BITA stock is the firm's presence in China's growing auto industry. The country sold 23.7 million automobiles last year, surpassing U.S. sales of 17.5 million by 35.4%.
And China's growing sales have been attributed to the rapid rise of the country's middle-class population.
"China's middle class is expected to reach 550 million people in five years," Sid said. "By comparison, the U.S. middle class clocks in at 120.8 million people."
"Just like you and me, they want everything we already have (and take for granted), especially automobiles, which are seen as a huge status symbol associated with success."
But the real catalyst for Bitauto stock in 2017 will be its financing operation...
You see, Chinese consumers have historically used cash to buy not just their cars, but also their real estate and other properties. In 2014, then-Vice President of Ford Motor Co. (NYSE: F) David Schoch said in a conference call that about 80% of all Ford buyers in China used cash, and only 20% of buyers financed their cars. Similarly, the National Association of Realtors said Chinese buyers paid entirely in cash in 71% of all U.S. real estate deals.
However, these consumers have been shifting toward financing their cars in recent years. And according to Deloitte, 50% of all auto purchases in China will be financed by 2020.
This trend will be an opportunity for Bitauto's transaction services business, which, as mentioned, is already seeing explosive year-over-year growth of 193.5%. Not to mention, that particular business just received $1 billion in funding from three Chinese Internet companies. These include Tencent Holdings Ltd., JD.com Inc. (Nasdaq ADR: JD), and Baidu Inc. (Nasdaq ADR: BIDU).
"BITA's presence as a trusted company for car financing and transactions gives them a huge first-mover advantage to up-and-comers who have yet to build a loyal user base," Sid noted.
Analysts from Thomson Reuters predict BITA stock will rise 21.6% from today's price of $36.89 to $44.87 by August 2018. However, Sid believes the stock could post much bigger returns than that, as China's auto market continues to explode and Bitauto's transaction business expands from the rising number of consumers opting to finance their vehicles.
With booming Chinese car sales expected to continue and a projected increase in auto financing, BITA stock is the best way to profit from these two emerging trends.
Editor's Note: One of the fastest-growing tech investment segments is... cannabis? Yes, you read that right. A high-tech approach to cultivating this ancient plant – which is already legal to use in more than half of 50 states – is generating a multibillion-dollar investment opportunity for early investors. Click here to find out more, including how you can get your copy of Michael Robinson's Roadmap to Marijuana Millions. Packed with more than 30 great companies to buy, it's fast becoming "the weed investor's bible." Check it out...
Follow Money Morning on Twitter @moneymorning, Facebook, and LinkedIn.