Thanks to mainstream implementations, like a private Swiss bank now offering digital currency services, the Ethereum coin is trading above $300 as of 9:00 a.m. today (Aug. 17, 2017). This adoption of cryptocurrencies by a bank could signal the next major catalyst for Ethereum prices in 2017…
The Falcon Private Bank of Switzerland announced yesterday it is expanding its digital asset management service to include Ethereum.
Because of these more mainstream implementations of cryptocurrencies, Ethereum prices could climb another 66% before the end of 2017.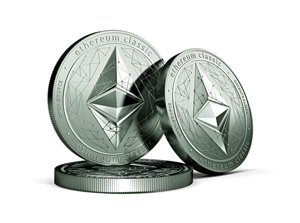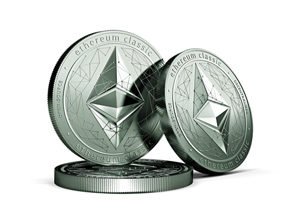 According to a July 12 CoinDesk report, the private bank wants to offer clients a service to help them manage their Bitcoin holdings. Falcon has partnered with brokerage service Bitcoin Suisse to allow customers to buy and hold Bitcoin in their traditional accounts.
Now, the bank is taking its service for cryptocurrency investors one step further. And that could have a major impact on Ethereum prices in 2017…
Ethereum Coin Can Soon Be Held in a Bank Account
In addition to Bitcoin, Falcon Private Bank clients will be able to start buying Ethereum, Litecoin, and Bitcoin Cash starting on Aug. 22.
Must Read: How to Buy Bitcoins – Your Guide to Digital Profits
This was a fast development, as the bank announced only roughly a month ago it was launching a Bitcoin service.
And according to CoinDesk, this is the first time a traditional bank is offering cryptocurrency services to its clients.
In July, Falcon also installed a Bitcoin ATM in its headquarters in Zurich, Switzerland.
Investors are happy with these 4% gains today, but that could be just the start…
The price of Ethereum could climb another 66% in just the next four months. And in this free report, you'll learn exactly what could push the price of this digital currency even higher before the end of 2017.
You can access this free Ethereum price prediction report right here.
Secret Weapon Set to Foil China's Master Plan: The South China Sea is about to get violent, and the Chinese have an alarming new superweapon they think gives them the upper hand. Or at least, that's what their war hawks think. But they couldn't be more wrong. Thanks to a small, $6 U.S. defense contractor with a top-secret technology, the Pentagon has an ingenious new checkmate move designed to stop a Chinese sneak attack dead in its tracks. Click here to learn more…
Follow Money Morning on Twitter, Facebook, and LinkedIn.