Elon Musk is waiting to announce the SpaceX IPO date until his company hits this unbelievable milestone…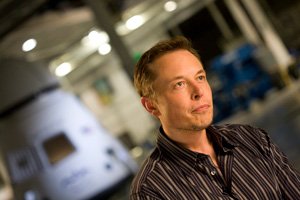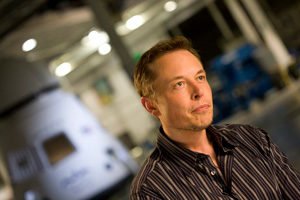 Musk says SpaceX won't go public until it begins its mission of colonizing Mars.
During a Tesla Inc. (Nasdaq: TSLA) shareholder conference in June 2015, Elon Musk – the CEO of both Tesla and SpaceX – noted there aren't any upcoming plans for a SpaceX IPO. He said the aerospace company will remain private "until flights to Mars begin," which likely won't happen until 2020 at the very earliest.
Although investors don't yet know the specific details of the SpaceX IPO, Money Morning Director of Technology & Venture Capital Research Michael A. Robinson still has a way to profit from the excitement around the company.
You see, the investing public is excited about SpaceX because it currently boasts a huge private valuation. Research from CrunchBase and The Wall Street Journal shows SpaceX is valued at $12 billion and has received $1.5 billion in funding over eight rounds. That means the firm has received $1.5 billion from venture capitalists like Capricorn Venture Partners, as well as from other public companies like Alphabet Inc. (Nasdaq: GOOGL).
This Is Creating Billionaires: This technology is projected to grow 63,000% and create $7 trillion in new wealth. Will you be able to capitalize on these windfall profits? Read more…
And today, Michael – a 34-year veteran of Silicon Valley who's worked with venture capital firms – is recommending one of the best ways to make money from IPOs like SpaceX.
By using Michael's strategy, you can profit from IPOs right now, plus you'll profit from the hype surrounding SpaceX when it goes public…
Why SpaceX Is Generating So Much Hype Before It Goes Public
With a private valuation of $12 billion, SpaceX is currently ranked as the world's 10th highest-valued startup company. And its new reusable rocket plan could make the company even more valuable…
This chart shows the top 15, according to data compiled by The Wall Street Journal…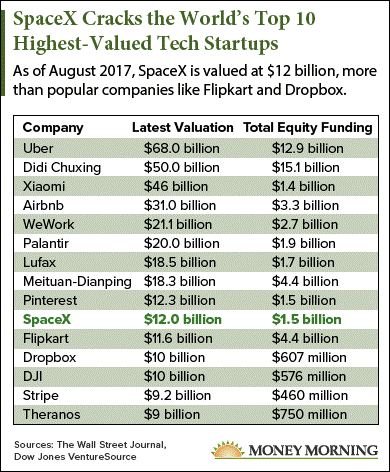 While SpaceX is valued at $12 billion, there's no way of knowing how investors will value SpaceX stock until after the IPO. But SpaceX's latest initiative could send its valuation even higher…
On March 30, SpaceX became the first company ever to launch and successfully land a reused Falcon 9 rocket. The Falcon 9 is SpaceX's signature model and is used to send supplies to the International Space Station (ISS) orbiting Earth.
Now, Elon Musk has made it a top priority to keep producing reusable rocket boosters – the rocket's main engine.
"If one can figure out how to effectively reuse rockets just like airplanes, the cost of access to space will be reduced by as much as a factor of a hundred," Musk says on the official SpaceX website. "That really is the fundamental breakthrough needed to revolutionize access to space."
This is important to the SpaceX valuation because lowering launch costs would allow the company to reduce losses and turn a profit faster. The most recent data from former SpaceX employees shows the company lost $250 million in 2015.
Right now, SpaceX customers, like the International Space Station, pay $62 million for a non-reusable Falcon 9 supply launch. And although SpaceX hasn't disclosed the Falcon 9 production cost, a Falcon 9 booster is reportedly worth 70% of the rocket's total production cost.
That means the costs saved from reusing boosters would allow SpaceX to significantly cut that $62 million price tag. After all, refueling for each launch only costs about $200,000, or 0.4% of the total $62 million.
While only time will tell if the company can maintain this reusable Falcon 9 initiative, people will still be anxious to invest in SpaceX stock when it first hits the market. It's standing as the 10th highest-valued startup in the world, and goals to monetize travel to Mars are sure to excite investors when shares start trading.
But you don't have to wait until the SpaceX IPO in 2020 (at the earliest) to profit from IPOs…
That's why Michael is recommending one of the best investments to make this year – one that will let you profit from the hype surrounding IPOs, including SpaceX's eventual offering, without the risk.
You see, when a stock makes its market debut, it typically endures volatility during its first quarter or so. Investors are still trying to assess the company's value after the initial IPO hype, which leads to violent price swings that can result in losses for some investors.
All you have to do is look at Facebook Inc. (Nasdaq: FB) for proof. Shares plunged 44% during the stock's first three months of trading (May 2012 to August 2012). But now, FB stock is up 838.9% since then, at $169 per share.
Snap Inc. (NYSE: SNAP) also saw extreme volatility, surging 59.3% during its first three days on the market. Since then, shares are down 51.2% to $13.22.
That's why Michael's recommendation gives you broad exposure to new stocks without the risk of investing in individual IPOs. In other words, you get the benefits of an IPO without the risk associated with a firm going public.
Here's his strategy for making money from new IPO hype, including the eventual SpaceX IPO, without the risk of volatility…
The Best Way to Profit When the SpaceX IPO Date Hits