There's no denying the growth potential of the cloud computing industry. In fact, International Business Machines Corp. (NYSE: IBM) estimates the cloud computing market will be worth $200 billion by 2020. It is a gold mine waiting to be exploited.
That's why we're bringing Money Morning Members a tech stock to buy today that will be a primary beneficiary of this industry's massive growth.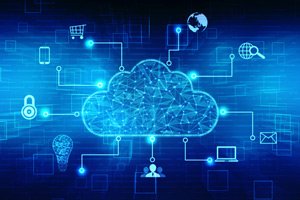 The cloud is just a concept for a network of computers and servers working for you in another location. They store, manage, and process data, and even host that thing we call the Internet. Do you use Instagram? That runs in the cloud.
It's revolutionary because now you can outsource your computing needs and access your data and applications from anywhere and on any device. Companies no longer have to invest in vast arrays of computers and the expertise to manage them. And if they grow, the cloud grows with them.
The industry is also providing us with some of the best tech stocks to buy now…
Money Morning Director of Technology & Venture Capital Research Michael Robinson has had his eye on one cloud company that makes high-speed server switches and related networking software.
"Chemotherapy Will Become Obsolete": A new FDA-approved medical device is revolutionizing the treatment of cancer – and it could create $7 trillion in new wealth. Read more…
Analysts did not see what Robinson saw as they cited challenges to continued growth and a patent battle with major networking rival Cisco Systems Inc. (Nasdaq: CSCO). As it turned out, Robinson was right. The company he's recommending today had a superior earnings report. And in his words, that patent dispute is a load of baloney.
Plus, this company has taken market share from Cisco because its high-speed Ethernet switches are better. On top of that, this company has invented new software for its switches known as extensible operating system (EOS), which Robinson believes are better than Cisco's.
Robinson recommended this tech stock to readers on Aug. 1, and it provided investors a nearly 20% return in one day on Aug. 3.
This Tech Stock to Buy Can Double Your Money
Robinson's favorite cloud company is Arista Networks Inc. (NYSE: ANET), which was co-founded by one of Silicon Valley's top technologists, Andy Bechtolsheim. In 1982, he also co-founded computing pioneer Sun Microsystems. Sun invented the Java programming language and was later sold to Oracle Corp. (Nasdaq: ORCL) for $7.4 billion.
Starting in 2004, he helped invent products and build a management team that has delivered 195% gains in just the past 19 months.
On Aug. 1, Robinson recommended Arista. After the bell on Aug. 3, the cloud-networking software company's quarterly results and outlook crushed Wall Street estimates, and the next day it soared nearly 20%. Volume was extremely heavy at more than six times its average daily turnover.
Not a bad call! But according to Robinson, this is just the start for the stock, as he sees it as a long-term investment. According to his research, Arista stock can double in price in two-and-a-half years.
Arista also passed all of Robinson's filters for finding the best tech stocks – before they take off.
These 4 Factors Will Continue Driving Growth