Some anxious investors are looking for the Dropbox stock symbol, but they might need to wait a bit longer until it's revealed. Dropbox won't have a stock symbol until it files for a public offering, and we don't know when the digital storage company will go public.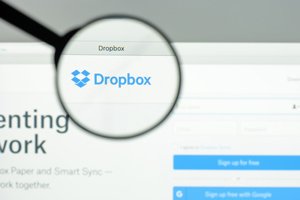 But we do know Dropbox was looking for underwriters, according to a June 30 Reuters report. That's a sign Dropbox is nearing an IPO date.
But tech investors have waited for this company to go public for three years, and many aren't expecting a Dropbox public offering in 2017…
Investors Have Waited for the Dropbox Stock Symbol Since 2014
Dropbox CEO Drew Houston came up with the idea for his company while studying at MIT in 2007. According to GCCEntrepreneurship.com, Houston would constantly forget his USB flash drive, and he was unhappy with other storage services at the time.
After launching Dropbox at the 2008 TechCrunch Disrupt conference, the storage company caught the eye of former Apple Inc. (Nasdaq: AAPL) CEO Steve Jobs.
Jobs offered Houston a "nine-digit" acquisition offer in 2009, according to Forbes.
Houston reportedly turned down the offer because he was trying to build an even bigger company, which is why there's so much hype around the Dropbox IPO.
Dropbox now has a valuation of $10 billion, and it appears Houston made the right decision to turn down Jobs' nine-digit offer.
But a massive valuation doesn't make Dropbox stock worth buying on its own.
To help Money Morning readers prepare for the Dropbox IPO date, we've created this free and exclusive guide. You'll learn everything you need to know about the storage company, and we'll answer the most important question: Should I buy Dropbox Stock?
You can access this free and exclusive guide right here.
Follow Money Morning on Facebook, Twitter, and LinkedIn.