North Korea's rapid development of missile technology comes from an unexpected source…
The Ukraine.
Evidence of this connection was first revealed on Aug. 14 in a report by the International Institute for Strategic Studies (IISS).
The IISS report claimed that Pyongyang's recent success with intercontinental ballistic missiles (ICBMs) was facilitated by black market purchases of foreign rocket engines and intellectual property.
And evidence to further support the IISS' claim surfaced just this week…
North Korean Media Let Slip the Country's Latest Rocket Designs
On Tuesday, North Korean state media released images of dictator Kim Jong Un with what looked like cutting-edge rocket engine designs hung on the walls around him.
Indeed, the isolated regime has made leaps and bounds in its missile and rocket engine technology in recent months, dating back to August 2016 in particular…
Don't Miss: Trump's Secret Weapon Set to Foil China's Master Plan
That's when Pyongyang launched a Pukkuksong-1 missile from a submarine capable of striking the United States.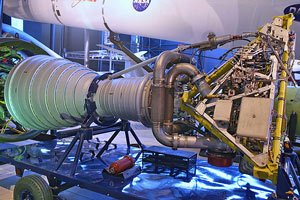 Then, just this past July, the regime successfully carried out two ICBM tests.
In all, North Korea has executed 14 missile tests this year – only three of which failed. And of the 11 successful tests, three contained never-before-seen rocket engine technology.
To experts, these advancements, made in such a short time, imply the work of foreign intelligence.
Chiefly, Ukrainian foreign intelligence.
Here's how they figured that out…