It's nearly impossible to make an accurate stock market crash prediction, which is why investors should always be prepared for a pullback or even a crash…
While a stock market crash might not seem very likely right now – the Dow is up over 10% this year alone – there are signs that stock prices are overvalued.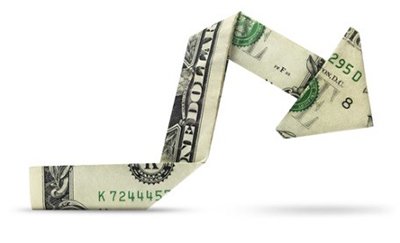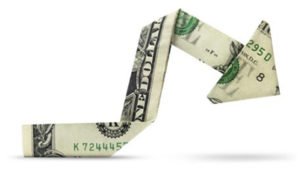 That doesn't mean a market crash in 2017 is going to happen, but it means investors have reason to prepare for one in case.
First, here are the stock market crash warning signs we've found, and then we'll tell you how to protect your money if the market falls…
Two Stock Market Crash Prediction Warning Signs
We've found two major signs that stock prices are overinflated right now, and these could lead to a market correction soon…
First, low interest rates helped push stock prices higher, and the era of low interest rates is coming to an end.
Must See: This Great Depression-Era "Secret" Helped Transform Two Teachers into Millionaires. Read More…
After the stock market crash in 2008, the U.S. Federal Reserve cut interest rates from over 5% in 2007 to under 1%, then all the way down to 0.25% by December 2008.
The Fed slashed rates in an effort to boost the economy by making it cheaper to borrow money. But the Fed's plan helped the stock market the most.
Between 2009 and 2016, publicly traded companies bought back $2.1 trillion in shares of their own stock while borrowing $1.9 trillion in cheap money. The debt-fueled spending surge helped boost share prices during that time. Between 2009 and 2016, the Dow rocketed 104.6% higher, more than doubling.
But the Fed has raised rates three times since 2015, and they're planning one more rate hike this year. That means cheap borrowing costs are ending, and companies won't be able to easily borrow money to repurchase their own stock.
And that could lead to stock prices dropping.
Second, measures of stock market valuations are showing stocks are at historically high levels.
The Shiller price/earnings (P/E) ratio, one of the most famous measures of stock market valuation, is showing stocks have reached historically high valuations.
Today, the Shiller P/E ratio is 29.6, which is 76% above the historical average. For comparison, it's even higher now than it was before the 2008 stock market crash, when it rose all the way up to 27.4 in 2007.
These market crash warning signs don't mean we're predicting a stock market crash or that one is on the way. But it means there's reason to believe stocks could tumble.
Fortunately, prepared investors can protect their money from crashes and corrections by owning resilient stocks that can maintain their value. And these stocks have even gained during past stock market crashes.
Here are our two best stocks to buy to protect your money…
The 2 Stocks to Buy Before a Market Correction