With legal marijuana sales in North America expected to climb from $6.7 billion in 2016 to over $20 billion by 2020, the prices of some marijuana penny stocks will skyrocket right along with the 198% increase in sales.
Marijuana penny stocks are still speculative investments, and only some will see their share prices jump thanks to the industry's growth. But we want to make sure Money Morning readers are as informed as possible about what's going on in the pot penny stocks sector.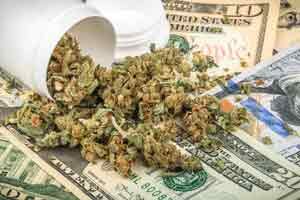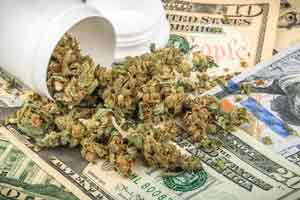 And we've found three marijuana companies whose share prices could rise as they buy out other cannabis companies. While we aren't recommending you buy these penny stocks, their acquisitions make them worth watching this September.
The first pot penny stock on our watch list could grow thanks to a $12 million acquisition of a marijuana social media company...
Sign up for SMS so you never miss special events, exclusive offers, and weekly bonus trades.

Marijuana Penny Stock to Watch No. 3: MassRoots Inc.
According to an Aug. 23, 2017, Forbes report, MassRoots Inc. (OTCMKTS: MSRT), a social media company for cannabis users, acquired CannaRegs Inc. in a $12 million deal.
CannaRegs is a tech company that tracks changes in cannabis rules and regulations. Cannabis companies can also sign up for CannaRegs' subscription service to stay up to date on any changes in marijuana laws.
CannaRegs is debt-free and has $450,000 in annual revenue thanks to its monthly subscription service. According to the Aug. 23 Forbes report, MassRoots CEO Isaac Dietrich said CannaRegs will "significantly increase" MassRoots' monthly recurring revenue through paid subscribers.
And MassRoots has an opportunity to expand its subscriber base now through the end of December...
Recreational marijuana can be sold legally in California on Jan. 1, 2018. With only five months to prepare, these companies need a service like CannaRegs to stay informed of any changes or updates in the laws.
In the last 52 weeks, the MSRT stock price has traded between $0.38 and $1.18 per share. MSRT is now trading at $0.48 per share.
The Best Pot Stocks: After months of research, we've found the most lucrative and fastest-growing legal pot stocks in America. And for a limited time, you can get all the details for free. Learn more...
As MassRoots updates us on its new clients and the revenue they bring after its latest acquisition, we will keep Money Morning readers in the loop through our free Profit Alerts service.
We also have two more marijuana penny stocks to watch in September on our radar, including a pharmaceutical company that just made a million-dollar deal to enter the medicinal marijuana industry...