A tech pioneer is working with the marijuana industry for its latest marketing effort. That's just one sign of pot's mainstream acceptance, which could help propel the industry to 200% growth by 2020…
According to an Aug. 26, 2017, Rolling Stone report, Netflix Inc. (Nasdaq: NFLX) created a line of cannabis tied to the streaming service's exclusive TV series.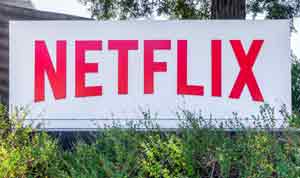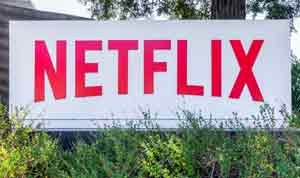 The "Netflix Collection" debuted at a pop-up event in Los Angeles between Aug. 26 and Aug. 27. There were 10 different marijuana strains available, inspired by shows like "Arrested Development," "Orange Is the New Black," and "Bojack Horseman," to name a few.
But Netflix's marijuana marketing is a sign of pot's mainstream appeal. Legal marijuana sales in North America are expected to climb from $6.7 billion in 2016 to over $20 billion by 2020.
Here's why Netflix got into the pot business and how investors who buy into this growing industry could bring in triple-digit profits as it grows…
Why Netflix Joined the Marijuana Industry
According to the Netflix statement report in Rolling Stone, the different cannabis strains were cultivated with specific shows in mind. Netflix said strains for sillier shows were "more indica dominant," as indica strains reportedly create a relaxed and laid-back feeling.
The marijuana strains for serious shows were more sativa dominant, as sativa strains reportedly stimulate creativity and deep thoughts.
But because selling marijuana is still illegal under federal law, Netflix did not profit from the cannabis sales. Rather, it was a marketing ploy to promote its new show about a cannabis dispensary called "Disjointed."
For Netflix, this was a creative way to promote its shows. But for the marijuana industry, this shows acceptance of marijuana is going mainstream.
And that's great news for marijuana stocks…
You see, some investors still view investing in cannabis stocks as taboo. But 29 states and the District of Columbia have already legalized medical marijuana, and eight states have completely legalized marijuana. Plus, Canada is planning on full legalization by spring of 2018. There's more acceptance now than ever before for cannabis.
Video
Marijuana Businesses Are Teaming Up with This Billion-Dollar Industry
It's only a matter of "when" and not "if" medical cannabis is legalized across the country. And when medical marijuana is completely legal in the United States, recreational cannabis legalization won't be far behind.
As a service to Money Morning readers, we're now making available our 89-page cannabis investing guide, The Roadmap to Marijuana Millions. This "bible of weed investing" features the absolute top 30 pot stocks in edibles, dispensaries, biotech, and more – all of which could make you a fortune.
Here's how to profit from the booming marijuana industry, with potential gains as high as 751%…
How to Profit from the $6.7 Billion Cannabis Industry