A date hasn't been set for the Lyft IPO yet, but you may be able to buy Lyft shares in the next year or two.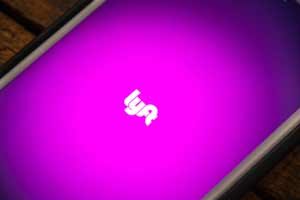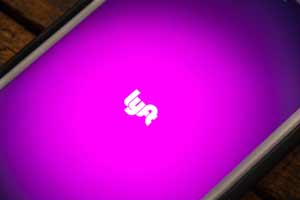 Now valued at more than $7.5 billion, the Lyft IPO is quickly becoming one of the most highly anticipated IPOs on Wall Street. It may be years before rival Uber goes public, and some investors want to take part in owning shares of a ride-hailing company as soon as possible because it's considered a "hot company" to own.
But before buying Lyft stock just because it could be a "hot" tech stock, you need to know a few things...
What You Need to Know About Lyft
Lyft is a U.S.-based ridesharing service that brings passengers and private drivers together through an app.
The company was launched in 2012 as a spin-off of a 2007 creation called Zimride. The company's founders, Logan Green and John Zimmer, originally focused on providing transportation services to college students, then expanded their interests to general ridesharing through Lyft.
When a passenger needs a ride with Lyft, they make a request through the company's app. A driver gets assigned, who then picks up the rider and drives them to their destination.
Payment is automatic through the app, and passengers have the option of adding a tip as well. Drivers for Lyft are independent contractors who use their own vehicles.
Video
Lyft Hits Record Number of Rides
Now that you know more about the company, here's when to expect the Lyft IPO...
When Is the Lyft IPO?
Sign up for SMS so you never miss special events, exclusive offers, and weekly bonus trades.
According to a March 1
TechCrunch
 report, Lyft is "casually exploring IPO possibilities," but the company hasn't made any decisions yet.
In fact, Lyft might never go public. It could remain a private company instead.
In June 2016, Lyft enlisted the investment bank Qatalyst Partners LP to help shop the company to a buyer. The bank has not found a buyer for Lyft yet, but one could still materialize. There will be a limited list of potential suitors, considering the company's multibillion dollar valuation.
Last June, Forbes hinted that some of the companies that may have an interest in Lyft include Alphabet Inc. (Nasdaq: GOOGL), General Motors Co. (NYSE: GM), Apple Inc. (Nasdaq: AAPL), and Alibaba Group Holdings Ltd. (NYSE: BABA).
If one of these companies decides to buy Lyft, there won't be an IPO.
But even if Lyft decides to go public, there won't be a Lyft stock price until the company is officially trading on an exchange...
How Much Are Lyft Shares?
The share price for Lyft stock hasn't been set and won't be until there is a definite IPO date. What we do know is that Lyft has seen rapid growth since its inception and is beginning to steal some U.S. market share away from its main competitor, Uber.
In 2015, Lyft reports that it had completed over 53 million rides. That number went up 207% the next year, to nearly 163 million rides.
While Uber operates globally, Lyft continues to be a U.S.-based ridesharing company only. Interestingly, the companies both operate in more than 500 cities, with Uber in 570 around the world, and Lyft in 531 cities domestically.
Must Read: BuzzFeed Stock and IPO Guide for the $1.7 Billion Viral Content Distributor
Comparing the valuation between the two companies, Uber is worth much more. Uber has a current value of $70 billion. In comparison, Lyft has a valuation of $7.5 billion.
Despite the lower valuation, Lyft has several advantages that investors can't deny.
The first is that it's forming some key strategic partnerships that will help expand its client base. In 2017, Lyft created partnerships with Amtrak, Jaguar Land Rover, Alphabet Inc., and Taco Bell.
The second advantage that Lyft has over Uber is that it's scandal-free.
Uber has had more than a half-dozen scandals so far in 2017, ranging from sexual harassment charges to endangering drivers and passengers with recalled leased vehicles.
But just because Lyft is creating new partnerships and avoiding scandals, does that mean you should buy Lyft stock?
Here's what you need to know before investing in Lyft when it goes public...
Should I Buy Lyft Stock?