You may not be familiar with the term "biometrics," but you are no doubt aware of its applications - and what it means for personal and business security.
It's an industry that is also providing us a discounted, or "cheap," stock to buy today that could double your money in one year...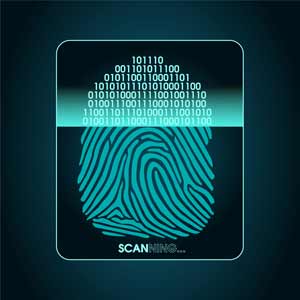 Biometrics, or biometric authentication, is a form of identification and access control. It includes fingerprint recognition, voice recognition, iris recognition, and facial recognition. And now Apple Inc.'s (Nasdaq: AAPL) iPhone 8 will include extremely sophisticated biometric technology.
But the stock to buy we're recommending today has a market cap that's 600 times smaller than AAPL and has triple-digit profit potential in the next 12 months.
You may already be using fingerprint biometrics in the last generation of smart phones from Apple, Samsung, and LG. And who has not heard of the voice recognition capabilities of Siri, Alexa, and "OK Google"?
As we become more comfortable with and more reliant on this technology, the demand for biometric security will skyrocket.
This Is Creating Billionaires: This technology is projected to grow 63,000% and create $7 trillion in new wealth. Will you be able to capitalize on these windfall profits? Read more...
In 2015, the biometrics industry was worth roughly $10 billion. But according to Grand View Research, by 2025, biometrics promises to be a $60 billion industry - a 600% increase in just eight years.
And that's conservative. A recent report from Research and Markets projects a compound annual growth rate (CAGR) of 23% over that same time frame, with the industry hitting $70 billion by 2025.
The safety issue is paramount, and it's the main reason we're recommending this "cheap" stock to buy today...
We've seen the news that company databases of sensitive customer information can become massive problems. Even some of the top companies in the country, such as Home Depot Inc. (NYSE: HD), have been attacked.
With biometrics, hacking is much more difficult and complicated, especially when confronted with features like fingerprint or iris scanners. Biometric devices, by their very nature, are much more secure than traditional usernames and passwords, and so the time to strike this niche is now.
Yet this sector is still very much under the radar. That means there is a great advantage for those who know how to invest in it sooner rather than later.
Plus, our top stock to buy today is trading at a 25% discount, making this the perfect time to strike...
This "Cheap" Stock to Buy Today Has Triple-Digit Potential
[mmpazkzone name="in-story" network="9794" site="307044" id="137008" type="4"]
Money Morning Director of Technology & Venture Capital Research Michael Robinson's favorite company stock in this space is Synaptics Inc. (Nasdaq: SYNA). He thinks it's the one company that will spearhead the adoption of biometrics technology in all parts of our personal, industrial, and even military lives.
You may not know the company's name, but you probably used its revolutionary capabilities at one point in the recent past. Synaptics created the touchpad that Apple eventually adopted for its Mac PowerBook 500 laptops. That was more than two decades ago.
Synaptics is also keeping its edge on the competition by buying pieces of the puzzle it did not already have. Within the past few months, it has bought voice and audio firm Conexant Systems Inc. and the multimedia services division of Marvell Technology Group Ltd. (Nasdaq: MRVL).
Synaptics stock has been up and down for the past year, but to quote Robinson, "My conviction on this stock is perfectly clear. The growth potential is obvious."
Not only did the recent weakness in the tech sector take its toll on Synaptics' stock price, but the company's Q4 2017 earnings report released in August was not received very well, especially the forward guidance. The stock fell 25% over the past 30 days to trade near $40 per share. Robinson thinks that it's cheap not only on a per-share basis, but on a valuation basis, as well.
This is a top stock to buy because he projects it will climb to $80 or higher.
There is a very good chance the company kept its guidance low while it digested its recent acquisitions. The market does not like low guidance and punishes share prices. However, that should be short-lived when the market realizes that the company also reported revenue up 34% year on year. It also forgot the strong Q3 numbers.
Synaptics stock is now on sale. When the benefits from its acquisitions come on line, phone makers launch their next-generation products, and personal assistants from Amazon.com Inc. (Nasdaq: AMZN), Google Inc. (Nasdaq: GOOGL), and Apple become the "it" gifts for the holidays, things will change. And when the market realizes Synaptics' potential, its share price should soar.
Editor's Note: One of the fastest-growing tech investment segments is... cannabis? Yes, you read that right. A high-tech approach to cultivating this ancient plant - that's already legal to use in more than half of 50 states - is generating a multibillion-dollar investment opportunity for early investors. Click here to find out more, including how you can get your copy of Michael Robinson's Roadmap to Marijuana Millions. Packed with more than 30 great companies to buy, it's fast becoming "the weed investor's bible." Check it out...
Follow Money Morning on Twitter @moneymorning, Facebook, and LinkedIn.