We've got three new stocks to watch today:
Wal-Mart Stores Inc. (NYSE: WMT) joins forces with Alphabet Inc. (Nasdaq: GOOGL) in order to stave off extinction.
Alibaba Group Holding Ltd. (NYSE: BABA) continues its 2017 hot streak.
Tencent Holdings Ltd. (OTCMKTS: TCEHY) is right on Alibaba's tail with the world's most addictive video game.
Here's what you need to know…
Stocks to Watch No. 1: Wal-Mart Recruits Google to Help Combat the "Retail Ice Age"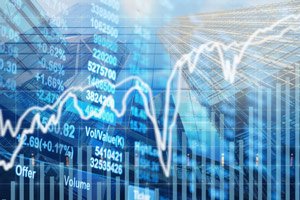 Wal-Mart Stores Inc. (NYSE: WMT) is teaming up with Alphabet Inc. (Nasdaq: GOOGL) as both companies try to cut in on Amazon.com Inc.'s (Nasdaq: AMZN) domination in the voice-activated smart technology market.
The giant brick-and-mortar retailer announced last week that it would be adding hundreds of thousands of items to its shelves that are compatible with Alphabet's Google Assistant. This expands on a suite of products Alphabet launched earlier this year to integrate with its Google Home interactive speaker.
The partnership steps on Amazon's toes in two ways.
First, the hope is to boost sales for the Google Home, which competes with Amazon's Echo. Second, Google Assistant integrates with Google Express, which enables voice-activated online shopping that competes with Amazon's retail service.
Alphabet has dropped the $95 membership fee for Google Express and is now offering free shipping on orders over a certain amount – $35 for Wal-Mart orders. Participating retailers also include Target Corp., Costco Wholesale Corp., and Bed Bath & Beyond Inc.
Money Morning Chief Investment Strategist Keith Fitz-Gerald has called Alphabet a "company of the future." As for Wal-Mart, he isn't impressed with this attempt to stay relevant in the Internet age.
"Wal-Mart's dead," Keith told FOX Business News' Stuart Varney last week, and investors haven't realized it yet. Keith said announcements like these are just "Hail Mary" passes as Wal-Mart faces the fight of its life. It won't work in the long term.
As Keith has told readers time and time again, when it comes to retail, it's "Amazon versus everybody else."
WMT, GOOGL, and AMZN are all down slightly since the announcement.
Stocks to Watch No. 2: Alibaba – a Stock We Love – Delivers an Outstanding Earnings Report
Amazon may be on top of the retail world in the United States. But in China, that distinction belongs to Alibaba Group Holding Ltd. (NYSE: BABA).
Last month, Alibaba became the first Asian company to pass the $400 billion valuation mark. Its Tmall platform held a 56.6% share of China's online retail market in 2016, more than double its top competitor.
This growth is the kind we expected – we've been bullish on Alibaba since its 2014 IPO. Alibaba stock has been on fire this year, now up 91.5% in 2017 after a 7% rise over the last month.
That continued good fortune comes after an Aug. 17 earnings report in which BABA beat earnings per share expectations by nearly 25%, with 65% growth from the same quarter last year.
Must See: Marijuana stocks are seeing triple-digit gains, and the next wave of wealth is coming. Learn how you could turn a small $100 stake into a fortune. Read more…
Alibaba's cloud business revenue grew 96% from the previous quarter and now has more than a million paying customers, compared to about 575,000 a year ago.
Perhaps most impressive is the Chinese retailer's operating margins.

Join the conversation. Click here to jump to comments…
About the Author
Stephen Mack has been writing about economics and finance since 2011. He contributed material for the best-selling books Aftershock and The Aftershock Investor. He lives in Baltimore, Maryland.