New Uber CEO Dara Khosrowshahi's first day at the company will be Tuesday, Sept. 4, 2017, and he's not wasting any time preparing for the Uber IPO. In fact, he wants Uber to go public between 2019 and 2021.
This is much clearer than former Uber CEO Travis Kalanick's time frame for an Uber IPO date. According to a 2016 Business Insider report, Kalanick said Uber would go public between 2017 and 2026.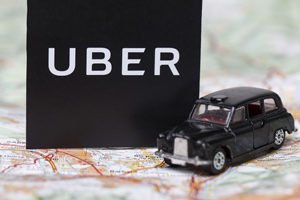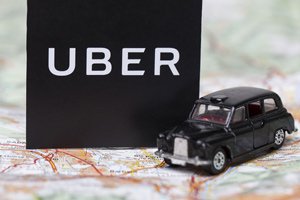 In order to meet his aggressive timeline, the new CEO has one focus...
New Uber CEO Wants to Pay the Bills Before the Uber IPO
According to an Aug. 30 CNBC report, Khosrowshahi told Uber's staff his priority is to "pay the bills."
That will start with cutting Uber's massive losses...
In 2016, Uber lost about $2.8 billion, and the trend of burning through cash hasn't slowed down in 2017. In Q1, Uber reported a loss of $708 million. Then in Q2, Uber lost $645 million. That's an average loss of $676.5 million for the first two quarters, which puts Khosrowshahi's company on track to lose another $2.7 billion this year.
But with his experience as CEO of Expedia Inc. (Nasdaq: EXPE), Khosrowshahi knows how to make a company profitable.
Must See: This small $6 U.S. defense firm with a new top-secret technology could help the Pentagon stop a Chinese sneak attack dead in its tracks. Read more...
Leading Expedia since 2005, the new Uber CEO helped Expedia's market cap climb from $8.3 billion in 2015 to $21.75 billion today.
Most recently, Expedia's adjusted earnings beat analysts' expectations for its Q2 earnings on July 27.
Wall Street expected earnings per share (EPS) of $0.60 on revenue of $2.54 billion. Expedia reported $0.66 on revenue of $2.6 billion.
However, his success at Expedia isn't guaranteed to transfer over to Uber.
Video
Who Is Dara Khosrowshahi?
Along with making the company profitable, Khosrowshahi has to completely change Uber's culture. The ride-hailing app has dealt with scandals in 2017 ranging from sexual harassment to being accused of stealing technology from Alphabet Inc. (Nasdaq: GOOGL).
There will be a lot of hype around this IPO because investors have been waiting to own Uber stock for years, but hype is never a reason alone to buy a stock...
To help prepare Money Morning readers for the Uber IPO, we've created a free and exclusive guide. In it, we provide more details on how Uber started, Uber's biggest competitors, and how to buy Uber stock.
And most importantly, we answer the question of whether you should buy Uber stock.
You can access this free and exclusive guide, right here.
The Best Pot Stocks: After nine months of exhaustive research, we've found the best, most lucrative, and fastest-growing legal pot stocks in America. They're all in our 89-page "bible of weed investing," The Roadmap to Marijuana Millions. And for a limited time, you can get all the details for free. Go here to find out how to reserve your copy today...
Follow Money Morning on Facebook, Twitter, and LinkedIn.