Author, analyst, and longtime goldbug Jim Rickards made a shocking gold price prediction in a recent interview with Kitco News...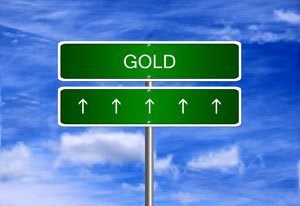 "I expect to see gold hit $5,000 and eventually to $10,000 an ounce," said Rickards.
The question is, what are the catalysts that could take gold this high?
According to Rickards, it comes down to two very important factors...
War with North Korea will send gold (and stocks) skyrocketing, said Rickards.
"This is a very serious threat and we are headed for war with North Korea," said Rickards. "While I don't know what it will take to not just get gold to go up but stocks and other sectors, ultimately markets are going to be impacted."
However, Rickards cited another factor that will cause gold to soar past analysts' expectations in the near future: the looming debt ceiling.
"We're coming up against a debt ceiling and budget train wreck," said Rickards. "The U.S. budget is at D-Day at the end of September."
What exactly is this "train wreck," and how can you prepare for "D-Day"? Read on, because this is something Money Morning Resource Specialist Peter Krauth has warned you about before... And he's found a company that will help protect investors from the coming storm.
Gold Prices Are Set to Rise This Month - Here's What to Do