Anxious investors are wondering whether the Lyft IPO will happen ahead of the Uber public launch. This is an open question for now, as Lyft CEO Logan Green has yet to set a time frame for a public offering.
But if Lyft goes public before Uber, it may need to do so in 2018...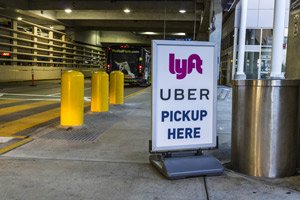 According to an Aug. 30, 2017, CNBC report, new Uber CEO Dara Khosrowshahi wants Uber to go public between 2019 and 2021. If Lyft does race out to go public before Uber in 2018, we want to make sure our readers are prepared.
Here's everything you need to know about the $7.5 billion transportation industry disruptor...
How Does Lyft Work?
Lyft works like other ride-sharing services. A passenger downloads the Lyft app onto their smartphone and enters their payment information. Lyft customers can pay through a major credit card, or they could use Google Wallet, Apple Pay, or a PayPal account.
Energy Breakthrough: One gallon of this new "crystal fuel" could get you from New York to L.A. and back... seven times! Read more...
When the information is entered, they can request a ride. The app will assign an available driver in the area, who then picks up the passenger and takes them to their destination.
Payment is automatic, and passengers have the option to leave a tip and a review after the ride.
But despite how easy it is to use Lyft, the ride-hailing app still has one major competitor it has to beat before it can dominate the U.S. market...
Who Is Lyft's Main Competitor?
Lyft's main competitor is Uber. Right now, Uber is worth $70 billion - almost 10 times as much as Lyft.
Video
Who Is Dara Khosrowshahi?
However, scandals plaguing Uber throughout 2017 may make Lyft stock a more attractive investment than Uber stock for some investors.
Since the beginning of the year, Uber has been rocked by scandal after scandal. These range from allegations of sexual harassment to the endangering of passengers and drivers by leasing recalled vehicles.
Once Uber's troubles started, the company lost market share to rivals like Lyft. Between January and May, Uber's U.S. market share dropped from 84% to 77%.
But does that mean you should buy Lyft stock when it goes public?
Before making an investment in the $7.5 billion company, make sure to read this...
Should I Buy Lyft Stock on the Lyft IPO Date?