Today, we've ranked the top biotech penny stocks to watch for September 2017, which includes last month's biggest gainers. Then, we'll show you a biotech stock with future growth potential as high as 94.4% in one year...
| | | |
| --- | --- | --- |
| Biotech Penny Stock | Current Share Price (as of Sept. 6) | August 2017 Gain |
| Dimension Therapeutics Inc. (Nasdaq: DMTX) | $3.85 | +142.9% |
| CareDx Inc. (Nasdaq: CDNA) | $2.65 | +115% |
| Tandem Diabetes Care Inc. (Nasdaq: TNDM) | $0.72 | +74.3% |
| Marinus Pharmaceuticals Inc. (Nasdaq: MRNS) | $2.95 | +63.6% |
| Chiasma Inc. (Nasdaq: CHMA) | $2.20 | +63% |
| Tyme Technologies Inc. (Nasdaq: TYME) | $7.44 | +60.8% |
| T2 Biosystems Inc. (Nasdaq: TTOO) | $4.36 | +59.3% |
| MannKind Corp. (Nasdaq: MNKD) | $2.04 | +59.2% |
| Arrowhead Pharmaceuticals Inc. (Nasdaq: ARWR) | $2.97 | +59.1% |
| Oncomed Pharmaceuticals Inc. (Nasdaq: OMED) | $4.62 | +53.4% |
CareDx Inc. (Nasdaq: CDNA) - which makes devices that diagnose changes and complications in organ transplant patients - soared 115% between July 31 and Aug. 31, when the share price jumped from $1.33 to $2.86.
CareDX produces AlloSure, a test that takes a patient's blood sample to see if a transplanted organ rejects the surrounding body tissue. It's conducted right after the procedure to ensure the patient doesn't die from their immune system's negative response to the mismatched organ and tissue.
CDNA was boosted when the firm announced AlloSure will qualify for coverage under Medicare starting Oct. 9. Qualifying for Medicare is a boon for the test, since the American Association of Retired Persons (AARP) says 44 million Americans - or 15% of the U.S. population - are currently enrolled in Medicare.
CDNA shares rallied 38.6% on the day after the announcement, rising from $2.15 to $2.98 over Aug. 24-25.
CDNA will be a biotech penny stock to watch both in September, leading up to AlloSure's Medicare debut, and in October, once it becomes available to Medicare patients.
BREAKING: New Legislation Could Turn Tiny Pot Stocks into Millions. Click Here...
But the top gainer on our biotech penny stocks list is Dimension Therapeutics Inc. (Nasdaq: DMTX). Shares of this company - which develops medicines for people with rare, inherited disorders like hemophilia - gained 142.9% last month, rising from $1.40 to $3.40.
The stock rocketed 162.5% on Aug. 25 alone after small-cap firm Regenxbio Inc. (Nasdaq: RGNX) said it will acquire Dimension for $86 million. That meant Regenxbio offered $3.41 per share for DMTX - a 184.2% premium - even though the stock was only trading at $1.20 a share. Regenxbio's offer sent DMTX above $3 per share for the first time since Jan. 30.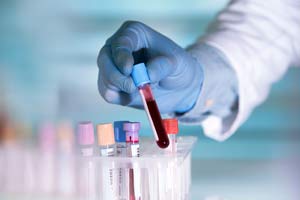 Despite triple-digit gains for the two stocks, we're not recommending CDNA or DMTX as "buys" today. In fact, we don't advise buying any of the firms on our top penny stocks list. We're interested in finding stocks that are set for future returns, not stocks that already peaked a month ago.
That's where Money Morning Executive Editor Bill Patalon comes in. Today, he's going to show you one of the best biotech stocks to invest in right now...
Bill boasts over 10 years of experience handpicking the best stocks to buy for our Money Morning Members. One of his recommendations has surged 510.5% since he first told readers about it on April 9, 2012. Those returns have crushed the S&P 500's 75.6% gain over the same period.
Shares of today's pick cost just under $10 each. While that's more expensive than the penny stocks on our list, this pick is still affordable and worth the few extra bucks.
Not only is Bill bullish on this biotech stock, but analysts are as well. Analysts from Thomson Reuters predict shares of this stock could rally as much as 94.4% through September 2018. That means you could nearly double your initial investment if you buy in today.
Here's Bill's recommendation...
The Best Biotech Stock to Buy for a 94.4% Return in One Year