A stock market correction is a normal part of the stock market's cycle of ups and downs, but it could set your portfolio back by at least 10% if you're not prepared.
Today, we're going to show you the three best stocks to own to protect your money from a market correction…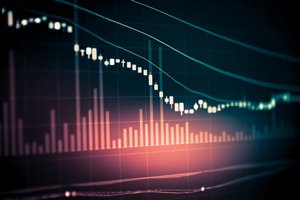 Market "corrections" are a decline of at least 10% in an index, like the Dow, from its highs. Bear markets occur when indexes drop more than 20%. While it's impossible to predict the exact timing of a stock market correction or crash, the soaring Dow has investors wondering when the next correction will be.
Urgent: An $80 billion cover-up? Feds use obscure loophole to threaten retirees… Read More…
While the Dow is up over 200% since March 2009, it's seen four setbacks of 10% or more in that time period. But it's been nearly two years since the last 10% drop – that one ended on January 2016 – and the Dow is up over 33% since then.
And that's not the only reason investors are wise to prepare for a possible correction, even as the Dow continues its rise…
Why We Could See a Stock Market Correction in 2017 or 2018
A rising Dow is great news for investors, but there are signs stocks could slow down.
First, the U.S. Federal Reserve is raising interest rates and could hike rates for a third time in 2017.
The Fed slashed interest rates after the 2008 stock market crash in an effort to boost the economy. Between 2007 and 2008, the Fed cut rates from over 5% to 0.25%, its lowest interest rate ever.
The Fed's idea was that low interest rates would encourage businesses to borrow money and grow. The Fed was partially right. Publicly traded companies borrowed $1.9 trillion between 2009 and 2016. But instead of using the money to expand their businesses, these companies repurchased $2.1 trillion of their own stocks, boosting stock prices.
That's part of why the Dow is up more than 200% since March 2009, but corporate profits are only up 100% in that same period.
Trending: This Chart Shows When to Worry About a Correction
Second, stocks may be overvalued now.
The Shiller P/E (price/earnings) ratio is one of the best measures of stock market valuation. Right now, the ratio is at 30, which is 80.4% above its historical average.
For comparison, the ratio rose to 27.4 before the 2008 stock market crash. The only other times the Shiller P/E ratio soared higher was in 1929 and 2000. The stock market crashed in both years.
That doesn't mean the stock market is going to crash. It doesn't even mean there will necessarily be a market correction in 2017. But well-informed investors know that the market can correct at any moment.
Fortunately, owning resilient stocks in essential industries can protect your money from a correction…
Protect Your Money from a Market Correction with These 3 Stocks