Drone stocks could become the new growth sector in tech, and China is about to catalyze the entire industry with this massive projection...
According to tech research firm IDC, drone shipments in China are expected to reach 3 million units by 2019, up from 40,000 in Q3 2015.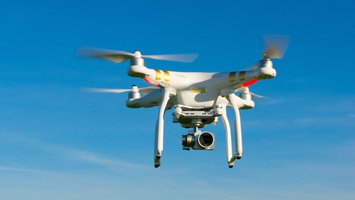 That's a 7,400% increase in shipments in roughly four years.
This growth potential shows drones are much more than just a novelty, and spotting a tech trend like this before it really starts to take off can lead to long-term profits for savvy investors.
In fact, sources are saying $127 billion in new wealth is being created as we speak...
Why Drone Stocks Will Soon Be Thanking China
Drone shipments are expected to increase 7,400% in China thanks to a combination of civilian and military use.
Investing in Drones Will Be Like Investing in Smartphones in 2009: If you've thought of drones in military terms or just as toys, this is a wake-up call. Find out more.
According to Sept. 4 Reuters report, China is the world's top maker of consumer unmanned aerial vehicles. The same Reuters report said more than 120,000 drones are currently registered in China, compared to the 77,000 registered drones in the United States.
And in addition to the consumer craze that will help fuel demand for more drones, militaries are also looking to China for drones...
In 2015, the Iraqi armed forces used a Chinese drone to destroy an ISIS-controlled position, according to The New York Times. Later in 2016, Nigeria confirmed it was using a Chinese-made drone to fight against Boko Haram.
Because of the growing demand, drone sales are going to soar across the globe...
According to research and advisory firm Gartner, the market revenue for the personal and commercial global drone market is expected to climb from $6 billion in 2017 to $11.2 billion by 2020.
Video
China Takes Advantage of U.S. Limits on Drone Sales
Fortunately, it's not just companies that can cash in on the drone craze. Sources are saying there could be $127 billion in new wealth being created in the drone market as we speak.
And this is beyond anything Money Morning Executive Editor Bill Patalon could have imagined...
Financial Guru Bill Patalon Just Uncovered Your Next Profit Opportunity