The best penny stocks have two qualities: They deliver triple- or quadruple-digit returns and also have legitimate businesses. That's why we're going to show you the best way to find safe penny stocks to invest in.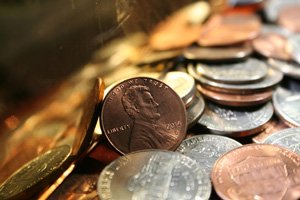 While many penny stocks are safe and offer triple-digit returns, some rally due to fraudulent business practices. One high-profile example is the Cynk penny stock scandal, which involved Cynk Technology Corp. (OTCMKTS: CYNK) surging from $0.06 in May 2014 to $15 in July 2014. That's an unbelievable 24,900% return in just two months.
In fact, it was so unbelievable that it aroused the suspicions of the SEC, which found Cynk to be a shell company running an illegal pump-and-dump scam. The investigation led to the scam's ringleader - a stock promoter named Gregg Mulholland with a history of financial fraud - being sentenced to 12 years in jail.
These types of cases have become more and more common in recent years. The SEC halted trading on more than 1,300 companies from 2012 to 2014 due to alleged penny stock fraud.
In other words, it's important - now more than ever - to know how to properly research these companies to see if they're worth your money. Today, we're going to give you one of the best tips for researching penny stocks if you plan on buying any this month...
Use This 1 Tip to Find the Best Penny Stocks to Buy Now
The only way to make money with penny stocks is to invest in legitimate companies, and one of the easiest ways to determine a firm's legitimacy is by looking at its 10-K filings.
10-K reports are submitted to the SEC every year and outline a company's finances. Sections of the 10-K include the company's earnings, outstanding shares, and, most importantly for penny stock research, executive compensation. This section is usually in part III of the 10-K and tells you how the company's CEO and top management are paid.
The best - and safest - penny stocks have an executive compensation structure that pays either entirely or mostly in stock options. This is key, because a company whose management owns stakes in the firm is more likely to be successful in the long term. Since they own shares of the company, they want the company to be successful so their shares become more valuable.
Conversely, a company whose CEO and executives are strictly paid in cash could possibly be fraudulent. If the CEO is only receiving cash compensation, there is the possibility that he or she is raking in as much money from the company as possible before it goes bankrupt.
If you see cash-only compensations in the executive compensation section, consider it a big red flag.
The good news is that you get a lot of useful information from 10-K filings, which tell you whether or not a company is financially stable. The bad news is that some 10-K reports are up to 100 pages and contain complicated accounting language.
Pot Profits: Forget Jeff Sessions! These Five Canadian Pot Stocks Are Set to Skyrocket. Click Here...
Money Morning Small-Cap Specialist Sid Riggs likes to do this research for our readers, which is why he consistently recommends the best small-cap stocks to buy. One of his picks from April 19 has rallied 41.9% since then, and today he's giving you another stock pick poised for gains over the next year.
Sid's recommendation today operates in one of the fastest-growing markets in the world: China's auto market. The country's car sales are rising at a record pace, growing 45% from 2013 to 2016. For comparison, that beats the 12.5% and 22.9% seen in the United States and European Union, respectively.
Here's Sid's top small-cap stock pick today...
The Best Small-Cap Stock to Buy to Profit from China's Auto Market
[mmpazkzone name="in-story" network="9794" site="307044" id="137008" type="4"]
Sid's small-cap pick is Bitauto Holdings Ltd. (NYSE ADR: BITA), which provides marketing, Internet content, and other advertising services to Chinese automakers and automobile customers.
The company has its hands in three of the country's biggest non-manufacturing-related auto segments: advertising/subscriptions, transaction services, and digital marketing. All three sectors have been growing this year, with each rising 4.2%, 193.5%, and 4.3% year over year in Q1 2017.
One of the biggest reasons Sid is bullish on BITA stock is the firm's presence in China's growing auto industry. The country sold 23.7 million automobiles last year, surpassing U.S. sales of 17.5 million by 35.4%.
And China's growing sales have been attributed to the rapid rise of the country's middle-class population.
"China's middle class is expected to reach 550 million people in five years," Sid said. "By comparison, the U.S. middle class clocks in at 120.8 million people."
"Just like you and me, they want everything we already have (and take for granted), especially automobiles, which are seen as a huge status symbol associated with success."
But the real catalyst for Bitauto stock in 2017 will be its financing operation...
You see, Chinese consumers have historically used cash to buy not just cars, but also real estate and other properties. In 2014, Ford Motor Co. (NYSE: F) then-Vice President David Schoch said in a conference call that about 80% of all Ford buyers in China used cash, and only 20% financed their cars. Similarly, the National Association of Realtors said Chinese buyers paid entirely in cash in 71% of all U.S. real estate deals.
However, these consumers have been shifting toward financing their cars in recent years. And according to Deloitte, 50% of all auto purchases in China will be financed by 2020.
This trend will be huge for Bitauto's transaction services business, which, as mentioned, is already seeing explosive year-over-year growth of 193.5%. Not to mention, that particular business just received $1 billion in funding from three Chinese Internet companies. These companies are Tencent Holdings Ltd., JD.com Inc. (Nasdaq ADR: JD), and Baidu Inc. (Nasdaq ADR: BIDU).
"BITA's presence as a trusted company for car financing and transactions gives them a huge first-mover advantage to up-and-comers who have yet to build a loyal user base," Sid noted.
Analysts from Thomson Reuters predict BITA stock will rise 31.3%, going from today's price of $38.09 to $50 by September 2018. However, Sid believes it could post much bigger returns than that. As China's auto market continues its impressive growth, Bitauto's transaction business will expand from the rising number of consumers opting to finance their vehicles.
With booming Chinese car sales expected to continue and a projected increase in auto financing, BITA stock is the best way to profit from these two emerging trends.
Turn a Small Stake into a Fortune: Marijuana investing is in its "frontier" stage right now, when the earliest investors can make the biggest windfalls. Marijuana stocks are seeing triple-digit gains of 224%... 378%... even an exceptional 751%. We've made it easy for you to learn how to get started yourself with a unique "pot investment" plan. Click here to learn more...
Follow Money Morning on Twitter @moneymorning, Facebook, and LinkedIn.