Uber is a revolutionary company, quickly usurping the monopoly enjoyed by traditional yellow cabs, taxis, and limousines.
However, just because Uber rewrote the rules in the transportation industry does not mean Uber stock is going to do the same for your portfolio. In fact, the Uber IPO date has already been completely ruined by the company.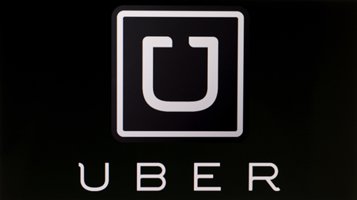 While no official Uber IPO date has been announced, new CEO Dara Khosrowshahi said he would like to take the company public in the next 18 to 36 months.
According to Money Morning Capital Wave Strategist Shah Gilani, Uber executives have completely botched their position as an industry leader. And that will have a massive impact on Uber stock when it eventually comes to market.
The Rough Road Ahead of the Uber IPO Date
Uber Technologies Inc. is a smartphone-based cab-hailing company that operates in 633 cities worldwide. It does not own the cars and its drivers are essentially contractors, making their own hours and maintaining their own mini-businesses.
Uber also pioneered the "sharing economy," bringing the term "Uberification" into everyday business talk. And unfortunately, Uber has also been the subject of protests and legal actions, especially in regard to lax vetting of its drivers. In fact, the company was previously banned from operating in Austin, Texas, and other cities over a driver background check dispute that has since been solved. It is still banned or suspended in select countries around the world.
Video
Who Is Dara Khosrowshahi?
The biggest news in 2017 from a company point of view has been embattled co-founder and now former CEO Travis Kalanick. Investors demanded he step aside after a true crisis over his leadership.
Energy Breakthrough: One gallon of this new "crystal fuel" could get you from New York to L.A. and back… seven times! Read more…
Meanwhile, new CEO Dara Khosrowshahi has only been in the job for a week and has a tough job trying to stem the flow of exiting executives.
According to Gilani, the biggest problem the company is facing now is the total mishandling of the Uber IPO date by those company execs…
How Uber's Management Total Blew It
All of the company's foibles pale in comparison to the big one – missing the opportunity to take Uber public when it should have three years ago. That was when everything was firing on all cylinders and its reputation was still unblemished.
"The once high-flying unicorn has made an ass out of itself and lost $3 billion last year," Gilani said. "It has probably blown its chances of selling itself to the public for a crazy valuation that it could have commanded before."
There is a "right time" for companies to go public. Usually, it's when the company has made a name for itself. At this point, the company has many new "adopters" of its products or services. The more adopters, the greater the growth potential. And the greater the growth potential, the more money it can raise in the financial markets.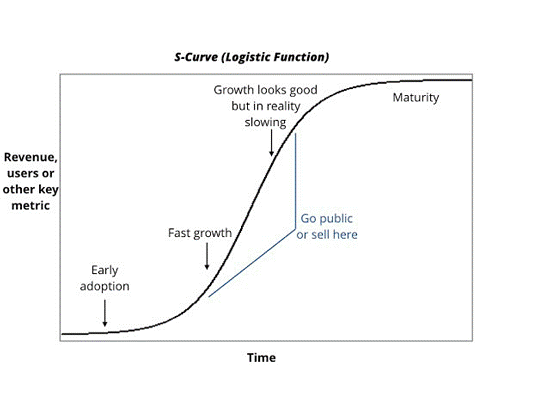 This chart above shows how a company looks over time with regard to its attractiveness ahead of going public.
Uber is at that third point on the graph. Good-looking growth, but there's not a lot of track left, and the ride is slowing.
With that in mind, here's how to handle the upcoming Uber IPO date…
Should I Buy Uber Stock?