(Kitco News) – Global equity markets were mostly higher overnight. U.S. stock indexes are also pointed toward higher openings when the New York day session begins Monday. The U.S. stock indexes are back near their recent record highs.
Traders and investors worldwide are somewhat assuaged by news that Hurricane Irma, while still devastating much of Florida, was not the catastrophic storm that many weather forecasters thought would occur. Also, North Korea did not launch another missile over the weekend. Saturday was a North Korean holiday and many thought the rogue nation would show its military might.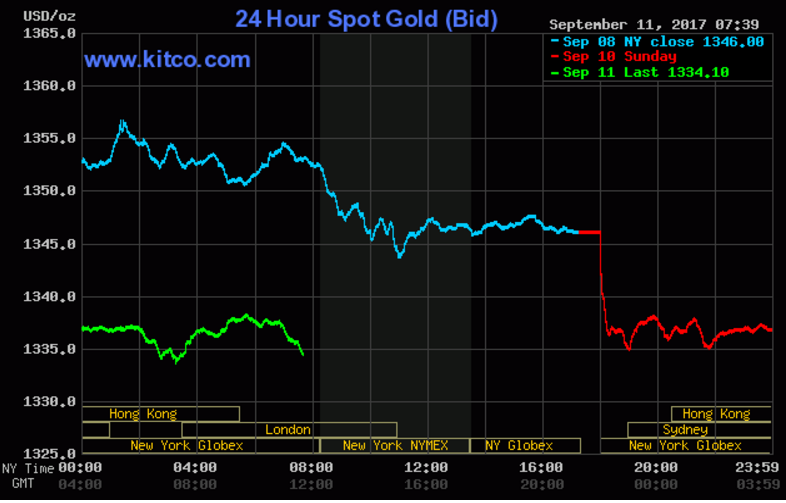 Gold prices are seeing selling pressure amid the better risk appetite in the world marketplace to start the trading week. The metal is also seeing some profit taking from recent good gains.
The key outside markets on Monday morning see the U.S. dollar index firmer on mild short covering after hitting a 2.5-year low last week. Meantime, Nymex crude oil futures are slightly higher this morning.
There is no major U.S. economic data due for release Monday.
By Jim Wyckoff, contributing to Kitco News; jwyckoff@kitco.com
Follow Jim Wyckoff @jimwyckoff for breaking news.