Investing in an IPO can be risky, but we have a safer strategy to profit from IPOs without having to own a single share of a newly publicly traded company...
It's a "backdoor" IPO investments strategy that involves buying stock of a supplier to a company that's about to go public.
Some of our readers who followed this strategy have already netted gains of 31% since May. In comparison, the Dow Jones Industrial Average gained just 7% since then.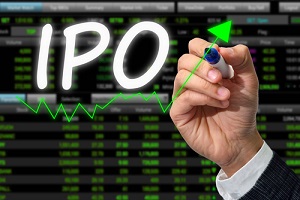 But if you missed out on these profits, that's okay. Each of the three backdoor investments are expected to climb by at least 25% in the next 12 months.
In fact, one could climb nearly 50%.
Yes, we know that may not sound as exciting as investing directly in an IPO and hoping for triple-digit returns.
But recent highly anticipated IPOs have not panned out well for retail investors.
For example, shares of Snap Inc. (NYSE: SNAP) opened at $24 per share to the public on March 2. If those same retail investors still held their shares today, they'd be down 36.66% from their original investment.
However, this IPO investment strategy gives you the ability to profit from the company going public and the stability of a stock that's already trading...
Follow These 3 Backdoor Investments for Safer Profits
Private companies have to rent out office space and pay other companies for data storage. By owning stock in the companies that provide these essential services, you can profit from the growth an IPO creates without the risk.
And as a private company expands it business and plans to go public, its need for offices and data storage can increase. In fact, one of the companies we're about to discuss added 130,434 square feet in leasing space when it was expanding in 2014.
That means suppliers will make money off a company going public, no matter what happens during the IPO.
Also, these suppliers have multiple income sources, which makes them much less risky to own. Even if a newly traded company were to go out of business, the supplier would still have other customers.
But finding these suppliers can be difficult for retail investors. It requires extensive research or access to expensive data-tracking services.
Video
The Pros and Cons of IPOs
That's why we've done the research for Money Morning readers and found three backdoor profit opportunities for IPO investments.
The three investments on our radar are suppliers for Uber, Airbnb, and Spotify. Uber is expected to go public between 2019 and 2021, and Airbnb and Spotify could go public in 2018.
However, you don't have to wait for Uber, Airbnb, and Spotify to go public before making an investment.
Special Report: Cannabis Is the Gold Rush of the 21st Century - 30 Stocks to Invest in Now. Details here...
You could start profiting from these backdoor plays today, and you can bag returns of 50% over the next year...
Backdoor IPO Investments No. 3: Hudson Pacific Properties Inc.