Making money from penny stocks boils down to finding safe companies through extensive research. We're going to show you exactly how to do that and identify safe penny stocks to buy this year.
Video
The 3 Best Strategies for Trading Penny Stocks Today
While penny stocks can safely make investors money, some of them post triple-digit gains due to scams or shady practices. For instance, Neuromama Ltd. (OTCMKTS: NERO) shot up 254% from April 2016 to August 2016. By then, its market cap of $35.4 billion had surpassed that of Tesla Inc. (Nasdaq: TSLA), which was $33.8 billion.
This meteoric rise in value aroused the suspicion of the SEC. It was suspicious for Neuromama - which touted itself as a search engine company - to rally that much after reporting in its 2014 SEC filing zero revenue and only $1,000 in cash reserves.
The investigation found Neuromama to be a shell company conducting a pump-and-dump scam. It was led by a financial con artist named Vladislav "Steven" Zubkis, who had already been arrested in 2005 for defrauding investors involved in a real estate development project. Trading on NERO stock has been halted since last year as the SEC investigates potential stock manipulation.
These cases of penny stock fraud have become more common, with the SEC halting trading on 1,300 stocks between 2012 and 2014 due to investigations. That's why it's extremely important to know how to find safe penny stocks.
Here's one easy tip for quickly identifying these safe companies to invest in...
Make Money from Penny Stocks with This Simple Tip
When you're looking for a penny stock to buy, you want to make sure that the company's CEO and top execs aren't trying to scam you. That's why you must always check out the "Executive Compensation" section of the 10-K filing when researching a penny stock.
The 10-K is an annual report that gives you everything you need to know about a company's financials. These include business operations, outstanding shares, earnings, and revenue, among many other things.
NEW: Plot your course to a seven-figure weed windfall with the top pot stocks from every ecosystem - growers, edibles, dispensaries, and more. Read more... 
However, the most important info for penny stock research is the "Executive Compensation" section located in Part III of the report. This is where you'll find out how the company's CEO and top managers are being paid. What you'll see is that they are paid in either cash or stock options.
The safest stocks to buy are often the ones whose executives are paid mostly or entirely in options. When they own shares of the company, it shows they're committed to the firm's long-term success and profitability. Owning options means the execs want the company to be successful so those options grow in value over time.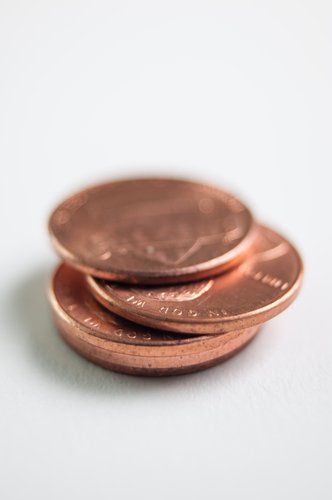 On the other hand, if you see the executives are being paid in cash, it's a sign the penny stock isn't worth owning. Cash-only compensation indicates the company's leaders aren't invested in the firm's long-term health. They may be trying to rake in as much money from the company as possible before its stock falls to $0 and it goes bankrupt.
As a general rule, if the company's management doesn't have faith in the firm's success, then it's not a good idea to invest in that company.
But Money Morning Small-Cap Specialist Sid Riggs knows which companies are worth your money...
Sid has consistently recommended winners over the years, including Neurocrine Biosciences Inc. (Nasdaq: NBIX). His NBIX stock pick has rallied 520.2% since first recommending it in December 2013.
Today, he's giving you another small-cap stock pick poised to hand you returns over the next 12 months.
Sid's recommendation operates in one of the world's fastest-growing trends: cashless banking. This refers to the shift away from traditional brick-and-mortar banking and toward digital/mobile banking transactions. According to Sid's research, the value of the mobile banking industry is set to grow 716% through 2021, and the revenue for companies making those transactions possible could reach $865 billion.
Here's how you can profit from that explosive trend...
The Best Small-Cap Stock to Buy to Make Money from "Cashless Banking"
[mmpazkzone name="in-story" network="9794" site="307044" id="137008" type="4"]
Our small-cap recommendation today is Mitek Systems Inc. (Nasdaq: MITK).
Mitek develops identity verification software and services that let users make mobile banking transactions, like insurance payments and check deposits, safely. These include Mobile Docs, which is used for scanning financial documents, and Mobile Verify, which can be used for validating driver's licenses.
The company has a presence in the exploding mobile transaction market, which is projected to expand by up to 716% through 2021. According to Statista, total revenue for the tech companies making those transactions possible could be over $865 billion by 2021.
Mitek's continued dominance will not only come from its mobile banking business, but also from its identity services.
"The company is already the world leader in mobile capture and identity verification, so it has a huge first-mover advantage over its competition," Sid said. "It's no surprise, then, that its top line nearly doubled over the last two years."
In fact, Mitek's earnings history shows how its profits are growing at such a rapid rate. The company's annual net income staged a massive turnaround in recent years, going from a $5.3 million loss in 2014 to a $1.9 million profit in 2016. Mitek raked in income of $2.9 million - or $0.08 per share - in Q2 2017. That was up from $2.4 million - or $0.07 per share - in the same period in 2016.
Even more attractive is Mitek's projected earnings growth...
Five analysts surveyed by Yahoo Finance expect the firm to post average 2017 earnings per share (EPS) of $0.28. That's more than quadruple the 2016 EPS of $0.06.
Those same analysts predict MITK stock will rise as high as $14 per share by September 2018. That would represent a solid return of 40% from the current $10 share price.
The Best Pot Stocks: After nine months of exhaustive research, we've found the best, most lucrative, and fastest-growing legal pot stocks in America. They're all in our 89-page "bible of weed investing," The Roadmap to Marijuana Millions. And for a limited time, you can get all the details for free. Go here to find out how to reserve your copy today...
Follow Money Morning on Twitter @moneymorning, Facebook, and LinkedIn.