Healthcare spending is on track to make up nearly 20% of U.S. GDP by 2025, according to the U.S. Centers for Medicare & Medicaid Services (CMS).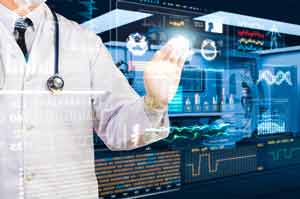 That's one of the reasons we expect the biotech stock we're showing you today to double in price by 2020.
Another catalyst for this top biotech stock is the aging baby boomer generation. There are currently 76.5 million baby boomers in the United States, and one of their biggest issues is coronary and vascular disease.
According to the U.S. Centers for Disease Control and Prevention (CDC), heart disease is already the leading cause of death for American adults. About 610,000 Americans die from heart disease each year. One in four deaths is attributed to the disease. In the United States, someone has a heart attack every 40 seconds.
The cost is great, too: upwards of $200 billion annually in healthcare services, medications, and lost productivity.
Must-See Video: The FDA just approved a miraculous "living drug." Watch this footage now to see it destroy the second-deadliest disease known to man...
That creates a gigantic opportunity for companies that can address this need and solve it. And that's exactly what the biotech stock we're about to show you is doing.
The company we're targeting today is a cutting-edge medtech firm with deep expertise with heart patients. It makes the world's smallest heart pump and has already saved tens of thousands of lives...
This Biotech Stock Could Double Your Money in Two Years