You'd be hard-pressed to find a sector of the economy that hasn't been disrupted somehow by the rise of the Internet and related technologies.
Blockchain technology... streaming media... ultra-miniaturization... online shopping... "Big Data"... have all changed the way we live, of course, but they've radically altered the business landscape as well.
Now, we've heard a lot about the companies losing out in this new paradigm. The "Retail Ice Age," for instance, which has bankrupted traditional retailers and shuttered iconic stores, is front-page news right now.
What's not headline material, however, is that the massive opportunities this shift is creating promise to be far, far more lucrative than retail or movie theaters ever were.
One industry, in particular, has exploded - I'll show you in a minute. It's a classic ground-floor opportunity, still in its very early days, but I don't expect it will take long for these gains to make news.
These Numbers Are Incredible
It's clear that companies like Amazon and Netflix have already accomplished the "disruption." That's over, for the time being.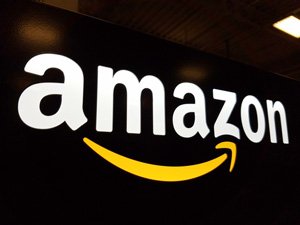 The name of the game now is growth. And it's ramping up fast.
Streaming video subscription revenue in the United States is forecast to rise over 100% between 2013 and 2020, according to website Statista. It's expected that, by the end of this year, video will represent 74% of all online traffic, with 55% of people reporting that they watch online videos daily.
This past July, Netflix announced its service had topped 100 million subscribers in 191 countries (would-be viewers in North Korea, Syria, the disputed Crimean peninsula, and China are out luck... for now). They stream more than 125 million hours of content daily. In 2016, revenue reached $8.3 billion from streaming.
"Radio," (though I'm willing to bet you probably don't use an AM/FM unit outside of your car anymore) which nowadays is simple shorthand for streaming audio, is exploding, too.
Free Internet radio platform iHeartRadio recently topped 100 million registered users - a massive cohort just ripe for monetization. What's more, in 2016, for the first time ever, better than 50% of U.S. music industry revenue came from streaming. Apple Music and Spotify took the lion's share of that $3.9 billion windfall.
But the real growth story - the 8,000-pound gorilla - is Amazon, of course.
Some conspiracy theorists are even panicking, suggesting Amazon is going to "take over the world."
To their credit, that's not as crazy as it sounds; it's already the largest clothing retailer in the United States. As of June, the company had reached more than 380,000 employees after adding over 110,000 in 2016 alone. In 2007 the total was 17,000.
Net sales in 2016 were $136 billion, though yielding a profit margin of just 1.7%, or $2.37 billion. This has caused no end of fretting among analysts - stuck in the 1990s, apparently - who just can't seem to figure out how Amazon makes its money.
They're looking in the wrong place.
Join the conversation. Click here to jump to comments…
About the Author
Peter Krauth is the Resource Specialist for Money Map Press and has contributed some of the most popular and highly regarded investing articles on Money Morning. Peter is headquartered in resource-rich Canada, but he travels around the world to dig up the very best profit opportunity, whether it's in gold, silver, oil, coal, or even potash.