At its annual September event Tuesday, Apple Inc. (Nasdaq: AAPL) unveiled the highly anticipated iPhone X, and there's no denying how pivotal the device will be to the company's success in the next year.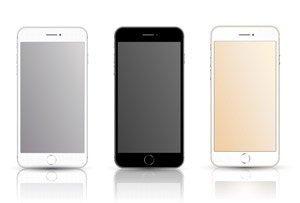 In fact, the debut of the iPhone X is part of the reason Money Morning has an Apple stock prediction of $200 per share in 2018. At that share price, Apple will be the world's first $1 trillion company…
​The 10th anniversary iPhone includes upgrades like facial-recognition unlocking and wireless charging. The basic model, at $999, is also the most expensive iPhone ever.
While Apple bears warn that consumers will have sticker shock at the $999 price tag, we believe the new iPhone will break previous sales records. And the iPhone isn't the only reason we have such a bullish Apple stock prediction…
iPhone X Isn't the Only Device Fueling Apple's Strong Growth
The headlines all talked about iPhone X, but there was more to the annual celebration of all things Apple. The company also revealed a new Apple Watch and new Apple TV.
Apple Watch: The most important upgrade for the Series 3 Apple Watch is that it no longer needs to be tethered to an iPhone to access wireless data. It now has its own cellular chip. Apple claims it is also 70% faster, with "all-day battery life."
These new features were demanded by customers and could jump-start sales that were merely adequate in 2017.
Apple TV: Apple's set-top box will now support 4K resolution, which is four times as sharp as HD. Its processing chip is twice as fast, with a quadrupling of graphics performance.
That makes Apple TV a much better gaming device, and that should beef up its adoption by serious gamers. There is also deeper content, including live sports.
iPhone 8: Perhaps lost in the excitement of the iPhone X, the iPhone 8 was also released in 4.7-inch and 5.5-inch models. While this is more of an interim upgrade, similar to iPhone 6s models, it nonetheless should have a strong market in which to sell.
Investing in Drones Will Be Like Investing in Smartphones in 2009: If you've thought of drones in military terms or just as toys, this is a wake-up call. Find out more.
Aside from faster speed, more memory, and a better camera, the iPhone 8 now enables more robust augmented reality features, particularly for gaming (think Pokémon Go).
It also features wireless charging, and it is compatible with the Qi wireless charging standard, which many companies already have adopted.
At a starting price of $699, it fills the niche between current offering and the new iPhone X.
iPhone X: Aside from the hardware upgrades discussed above, this new flagship product combines the screen size of an iPhone Plus with a smaller, more ergonomic body size. It feels like the right size in your hand despite having larger screen.
And of course, facial recognition amps up the "cool factor" immensely.
But more important than any new feature is the fact that an overwhelming majority of iPhones being used today are older models. And that should lead to record iPhone sales in 2018…
Record Sales Are the Biggest Reason for Our Bullish Apple Stock Prediction