We've got three new stocks to watch today:
Apple Inc. (Nasdaq: AAPL) has introduced its newest phones, but it's another sector of the company that will push it to $1 trillion.
ROBO Global Robotics & Automation ETF (Nasdaq: ROBO) demonstrates the profit potential of one of tech's most exciting frontiers.
Abiomed Inc. (Nasdaq: ABMD) gets singled out as one of Wall Street's fastest-growing companies.
Here's what you need to know...
Stocks to Watch Now No. 1: New iPhones Aren't the Reason to Be Excited About Apple
Apple Inc. (Nasdaq: AAPL) unveiled its new iPhone 8 last week, along with the higher-end iPhone X. The latter is pronounced "iPhone 10," as in, "10 years since the original Apple smartphone debuted," and it will retail at a hefty $1,000.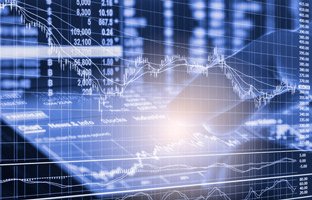 Apple is expected to sell 85 million phones in the final quarter of 2017. But Money Morning Chief Investment Strategist Keith Fitz-Gerald isn't interested in that number. He's also not impressed by the new phones, saying the new features are nothing more than fodder for analysts and Apple fanatics. How many of them the company sells, Keith says, is "immaterial."
But what Keith is excited about is Apple's services revenue, a number that by itself is comparable to the revenue of an entire Fortune 100 company. "What I want to see," Keith said on FOX Business Network's "Varney & Co." last week, "is another 22% to 25% growth in a $7 billion business segment" that Apple's got.
Keith is referring to Apple's quarterly report released at the beginning of August, in which its services revenue was $7.27 billion, up 22% from a year earlier.
And he's apparently optimistic that Apple can repeat that success. Later in the interview, host Stuart Varney asked Keith how soon AAPL's market cap will hit a trillion dollars. Its current market cap sits around $825 billion, the highest in the world. The stock price would have to rise from around $160 right now to $194 for Apple to become the first trillion-dollar company.
How soon will it happen?
Stuart needed to catch his breath after he heard Keith's answer. Check it out...
Stocks to Watch Now No. 2: ROBO's Returns Will Make You Forget That It's an ETF
In order to weed out excessive volatility, when we generate our list of Money Morning top 10 outperformers, we only include picks that are at least six months old. That's the only reason Money Morning Director of Technology & Venture Capital Research Michael Robinson's late-June pick of ROBO Global Robotics & Automation ETF (Nasdaq: ROBO) hasn't made the list. It's up 11% in less than three months, outperforming the S&P 500 by more than 300%. ROBO is now up 41.7% in the last 12 months, in what has been a virtually uninterrupted climb.
It's unusual to see big movement in ETFs, as their diversification tends to smooth out the peaks and valleys. But ROBO is boosted by being tapped into a slew of emerging technologies: autonomous vehicles, drones, the Internet of Things, and artificial intelligence, among others.
Must See: Marijuana stocks are seeing triple-digit gains, and the next wave of wealth is coming. Learn how you could turn a small $100 stake into a fortune. Read more...
ROBO's portfolio of more than 80 stocks includes companies that are on the cutting edge of automation technology...

Join the conversation. Click here to jump to comments…
About the Author
Stephen Mack has been writing about economics and finance since 2011. He contributed material for the best-selling books Aftershock and The Aftershock Investor. He lives in Baltimore, Maryland.