If you're looking for the next stock market crash prediction, then you're better off preparing for one now. Stock market crash predictions are notoriously unreliable – no one can predict crashes with certainty – but you can prepare ahead. And it never hurts to prepare early.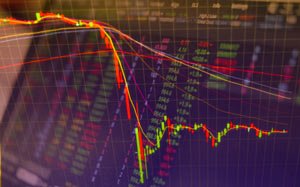 Fortunately, we've got just the plan to protect your money no matter what the stock market is doing.
And there are some signs the stock market is overvalued…
Stock Market Crash Predictions Don't Work, Prepare Anyway
While we aren't predicting a stock market crash, there are some warning signs the record-high stock market won't last forever.
The Dow is up more than 230% since March 2009, making this the second-longest bull market ever. The Dow also just had a streak of six consecutive days of record-high closes, with Wednesday's 22,410.15 close being its highest ever.
Must See: This Great Depression-Era "Secret" Helped Transform Two Teachers into Millionaires. Read More…
Despite these highs, there are some stock market crash warning signs. Now, these don't mean the stock market will crash, but they mean there's reason to believe the record highs won't last. Stock market corrections are healthy for the market, but any dip in the market could spiral into a larger sell-off if investors become worried.
That's part of what happened during the 1929 stock market crash. The Dow skyrocketed nearly 500% between 1920 and the crash in 1929. Unfortunately, the soaring values led investors to be overly optimistic about the market. Many, including Irving Fisher – a leading economist at the time – believed stocks had reached a "permanently high plateau," and thus couldn't fall. That led speculative investors to bid up the price of stocks, even though they were overvalued.
The market crashed in 1929, and the Dow lost 86% of its value between 1929 and 1932, wiping out people's entire net worth.
We aren't predicting this sort of devastation will happen again, but there are signs stocks are overvalued, and it's always a good idea for investors to protect their money…
Two Signs Stocks Are Overvalued Right Now
First, the U.S. Federal Reserve has boosted stocks with low interest rates. And those rates are rising.
The Fed tried to stimulate borrowing during the Great Recession by cutting interest rates. The rate fell from over 5% in 2007 to a mere 0.25% in 2008.
The Fed's plan worked, too.
The Ultimate Retirement Action Plan: This Could Mean the Difference Between "Adequate" Savings and the Retirement of Your Dreams. Click Here Now…
Between 2009 and 2016, publicly traded companies borrowed $1.9 trillion.
But they weren't spending the money on expansion projects or growing their businesses. They repurchased shares of their own stocks.
During the same time period, these public companies bought back over $2 trillion of their own shares. That means this cheap money practice by the Fed helped companies boost their own stock prices. And it also means once rates rise again, companies won't be able to borrow money to buy back shares so cheaply.
The Fed has already hiked rates to 1.25% and is predicting another three rate hikes in 2018. The era of low interest rates is ending.
Second, while low interest rates helped stimulate share buybacks, stocks are now priced at some of the highest values they've ever reached.
The Shiller price/earnings (P/E) ratio is a well-known measure of stock market valuation, and it shows the only times stocks have been this highly valued were before the 1929 stock market crash and the 2000 dot-com bubble.
Right now, the Shiller PE ratio is at 30.64, 83% above its historical average. Only twice has it gone higher. It hit 32.6 in 1929, before the stock market crash, and it hit 44.2 before the stock market crash in 2000.
That doesn't mean a stock market crash in 2018 is coming, but it's a sign the historic rally might not last much longer.
A market correction, or pullback of 10%, could be healthy for the markets, but any pullback can lead to panic, which could lead to bigger losses. Fortunately, you can protect your money and profit.
We're recommending two of the most resilient stocks on the market to protect your money. Both beat the market average during the last market correction, and they're both projected for double-digit gains over the next year…
How to Protect Your Money During a Stock Market Crash