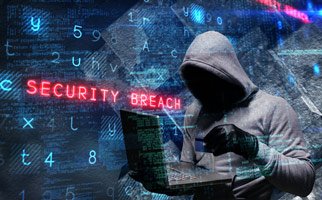 Investors have always been skeptical of Wall Street insiders, and the recent Equifax hack is just the latest egregious example.
But the fact that the credit-reporting company Equifax Inc. (NYSE: EFX) was hacked isn't even the most damning fact for retail investors like you and me.
It gets so much worse...
Indeed, The Wall Street Journal reported that three company executives - insiders - sold nearly $2 million worth of Equifax stock days after a massive data breach but ahead of the announcement to the public.
That's not only unbelievable, it is probably illegal - although we'll have to wait for the investigation to finish before we know for sure.
To make matters worse, just weeks before the news of the breach came out, the company lobbied Congress for laxer rules concerning its own liability protection in the event of such a breach. Its congressional lobbying disclosure reports state it spent $500,000 lobbying Congress and federal regulators in just the first half of 2017.
It was the ultimate finger poke in the eye of both investors and consumers across the country.
And it is one of the themes we harp on regularly at Money Morning: People at these companies (and on Wall Street in general) do not have the investor's best interest in mind - no matter what they tell you.
What the Equifax Hack Means for You
Equifax is one of three giant credit-reporting companies. They all keep data on consumers' borrowing and bill-paying habits.
Credit-rating agencies, as they're sometimes called, calculate credit scores for banks, lenders, insurance companies, and other "creditors" who are the rating agencies' real customers. This is crucial to you, because every time you want to lease a car, get a mortgage, and sometimes even change jobs, somebody has the authority to check your credit score.
It was the ultimate finger poke in the eye of both investors and consumers across the country.
Consumer credit history is the lifeblood of all credit-rating agencies; it's what they sell. What's worse is that they also sell credit protection services to the same consumers whose data they're already storing.
That's like a doctor selling you insurance in case he botches your surgery.
In Equifax's case, 143 million consumers' names, addresses, birthdays, Social Security numbers, driver's license numbers, and 209,000 credit card numbers were exposed. In this context, being hacked is the same as being robbed.
Urgent: An $80 billion cover-up? Feds use obscure loophole to threaten retirees... Read more...
The Journal also reported, "Executives said the company waited more than a month to announce the breach in part because of the need to set up a website for affected consumers and decide on services for them, according to a person familiar with the matter."
That is very hard to believe, especially when some of these executives were about to unload some of their own shares.
While the hack and the company's reaction should disgust every investor, the most important thing investors can do now is take action to protect themselves...
How to Protect Yourself Now Following the Equifax Hack