We've got three new stocks to watch today:
Activision Blizzard Inc. (Nasdaq: ATVI) has finalized plans for its new e-sports league.
Alphabet Inc. (Nasdaq: GOOGL) makes an acquisition to keep its mobile phone division going.
GlaxoSmithKline Plc. (NYSE ADR: GSK) wins an FDA approval at an opportune time.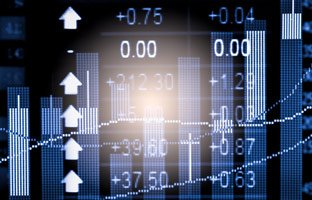 Here's what you need to know...
Stocks to Watch Now No. 1: Activision Blizzard Is Ready to Fill Arenas with Its Overwatch League
The Overwatch League is all set to debut at the end of this year.
Activision Blizzard Inc. (Nasdaq: ATVI) announced this week that teams based in Philadelphia, Houston, and Dallas have joined the nine franchises already established. The 12-team league will kick off preseason play in December, with regular season games beginning in January and running through June. A championship playoff tournament will follow in July.
E-sports competitions already fill arenas, such as the annual "League of Legends" tournament at Madison Square Garden or "Dota 2" championship at Seattle's KeyArena. But the Overwatch League will be the first professional e-sports league to feature city-based franchises like those of Major League Baseball and the National Football League. Team owners include executives from the New York Mets and the New England Patriots.
In addition to nine American teams, the league also features teams from London, Shanghai, and Seoul. As Activision adds new franchises in coming seasons, league commissioner Nate Nanzer says the primary focus will be on locations outside North America.
Activision is already one of our Money Morning Top 10 Outperformers since Money Morning Director of Technology & Venture Capital Research Michael Robinson recommended it to readers in October 2015. It's up over 100% since then.
For today's best way to capitalize on the e-sports boom, Michael has a different pick - one you probably wouldn't expect. Find out what it is here...
Stocks to Watch Now No. 2: Alphabet Steps Up Its Race to Catch Up with Apple's Smartphones
After a week of rumors, it was announced Thursday that Alphabet Inc. (Nasdaq: GOOGL) had purchased part of HTC Corp. for $1.1 billion.
Back in 2012, Alphabet (then known only as Google) purchased Motorola Mobility Inc. for $12.5 billion. The deal is widely considered a dud for Google. Two years later, it sold off the business for less than $3 billion.
While the Motorola deal was a new venture for the company at the time, Alphabet has now had its own line of Pixel phones for the past year. The HTC deal is apparently a move to keep that business running smoothly, as many HTC engineers have been involved in creating phone models for Pixel.
Alphabet is serious about becoming a hardware company, just as Apple Inc. (Nasdaq: AAPL) is serious about becoming an Internet company. The two biggest companies in the world (by market cap) are racing to become independent of each other.
Must See: Marijuana stocks are seeing triple-digit gains, and the next wave of wealth is coming. Learn how you could turn a small $100 stake into a fortune. Read more...
Our experts have recently been talking about this trend from both companies.

Join the conversation. Click here to jump to comments…
About the Author
Stephen Mack has been writing about economics and finance since 2011. He contributed material for the best-selling books Aftershock and The Aftershock Investor. He lives in Baltimore, Maryland.