The following list shows the 10 top penny stocks to watch in October 2017, including the biggest gainers of September. Each penny stock has rallied at least 92.7% this month, with the top performer gaining a whopping 440.2%.
For investors looking for future gainers, we'll also show you one of the best small-cap stocks to buy before 2018...
Top Penny Stock
Current Share Price
September 2017 Gain (as of Sept. 25)
ITUS Corp.

(Nasdaq: ITUS)

$3.67
+440.2%
Helios and Matheson Analytics Inc.

(Nasdaq: HMNY)

$8.40
+190.6%
Net Element International Inc.

(Nasdaq: NETE)

$0.63
+129.1%
Capricor Therapeutics Inc.

(Nasdaq: CAPR)

$2.32
+128.4%
Aradigm Corp.

(Nasdaq: ARDM)

$3.04
+127.6%
Neovasc Inc.

(Nasdaq: NVCN)

$1.71
+116.5%
Seadrill Ltd.

(NYSE: SDRL)

$0.39
+106.2%
ZAIS Group Holdings Inc.

(Nasdaq: ZAIS)

$3.73
+101.6%
CASI Pharmaceuticals Inc.

(Nasdaq: CASI)

$1.88
+95.8%
Pengrowth Energy Corp.

(NYSE: PGH)

$1.17
+92.7%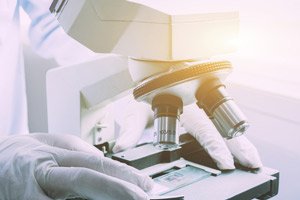 The top penny stock to watch next month is ITUS Corp., which develops a tumor detection platform called Cchek. ITUS stock is up 440.2% from $0.67 at the Aug. 31 close to $3.67 today (Monday, Sept. 25).
The bulk of that rally has come over the last week following the firm's Sept. 18 announcement of a patent issued on its Cchek technology. Shares have surged 431.9% since the announcement because Cchek should give ITUS an edge over similar cancer-detection biotechs like Grail.
Cchek is unique in that its cancer detection product is based in flow cytometry. This is a fancy way of saying the test measures blood cells and components with a laser. By patenting the test, ITUS ensures competitors won't be able to create similar platforms that could steal ITUS' customers.
ITUS' 440.2% gain isn't the only reason to watch the stock in October. The share price could keep swinging as trading volumes remain at record highs. Today's volume is 12.8 million shares - or 967% above the average volume of 1.2 million. The stock will likely continue seeing high volume as investors continue to react to the big patent news.
Although ITUS' September rally makes the stock look enticing, we don't recommend buying into that - or any of the top penny stocks on the list - right now. They've already seen gains of at least 92.7%, and our experts only recommend stocks with bullish potential ahead of them.
BREAKING: New Legislation Could Turn Tiny Pot Stocks into Millions. Click Here...
Money Morning Small-Cap Specialist Sid Riggs has one for our members today...
Sid's picks include winners like Neurocrine Biosciences Inc. (Nasdaq: NBIX). That recommendation has netted readers a 532.6% return since December 2013, beating the Dow Jones's 39.1% gain over the same time.
And today's company will directly benefit from the Chinese car market, which is becoming one of the world's fastest-growing markets. Chinese auto sales grew 45% between 2013 and 2016, beating U.S. and EU sales of 12.5% and 22.9%, respectively. Car ownership in the country reached 172 million in 2015 - more than half the total U.S. population of 320.9 million.
According to Sid, this stock could climb as China's car market undergoes a change in the way customers pay for cars.
Here's his pick...
This Small-Cap Stock Could Surge from the Booming Chinese Auto Market