Silver prices are poised to rally 30% to $22 per ounce by the end of the year, according to Money Morning Resource Specialist Peter Krauth. Considering that's only three months away, it is a bold prediction for the price of silver.
It's also an excellent profit opportunity if you invest in silver stocks. That's why we're bringing you our top silver stock to buy today...
Before we reveal our silver stock pick, here's why Krauth released such a bullish silver price forecast for the end of the year...
Why We're So Bullish on Silver Prices Before 2018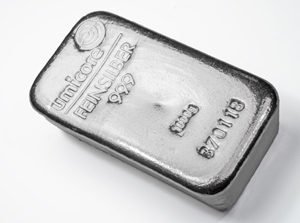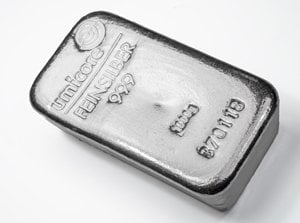 We must first warn you that Krauth is waiting for a short-term pullback for silver to run its course. Considering it ran higher by 20% between July's low through September's high, a correction is a healthy development here, and so far, his call is right on target.
Silver prices today are trading near $16.80, down roughly 8% from their September high near $18.25.
The extent of silver's pullback will depend on the U.S. dollar's current rally. Considering speculators on U.S. dollar futures are very bearish, according to the latest Commitment of Traders report, the likelihood for a bounce is good.
This group of traders is often wrong when markets are about to make turns because they tend to get excited about the current trend. They go "all in" to follow that trend in both up markets and down markets. And now, since they are at their most bearish since 2014, it suggests that they have already made their bearish bets. That leaves little supply left to sell, and without supply, prices are always subject to a bounce on the slightest uptick in demand.
Krauth said he would not be surprised to see the dollar gain 1-3% before the current dollar bear market reasserts itself. For the dollar, that is a significant move.
But it pales in comparison to the overall bear market that the dollar has now been in for nearly the past year.
In the foreign exchange markets, each currency moves relative to all the others. The dollar can be weak against some currencies, such as the euro, and strong against others, such as the Japanese yen. However, we normally look at a basket of major currencies to judge whether the greenback is a hero or a goat.
Urgent: Executive Editor Bill Patalon just saw something on his precious metals charts he's only seen twice in 20 years. He calls it the "Halley's Comet of investing" - and it could lead to windfall profits. Read more...
Right now, we can see the euro, Canadian dollar, Australian dollar, British pound, and even the Mexican peso are all strong versus the U.S. dollar. Therefore, we can conclude that the dollar is the problem right now.
Since most commodities, including silver, are priced in U.S. dollars, a weak dollar translates into higher commodities prices if all other factors are held constant.
One ounce of silver now costs about $16.80 per ounce. If the dollar weakens, it will take more dollars to buy that same ounce. The price of silver effectively rises.
We think the best way to maximize gains from precious metals is not to buy silver coins, bars, or bags of coins, as you might see on current television advertising, but by owning silver mining stocks.
Buying silver mining stocks is the fastest way to make money on silver's price rise. Silver stocks come with additional market risk, but you are rewarded for taking that risk. Stocks move quicker than physical silver does.
For example, silver producer Pan American Silver Corp. (Nasdaq: PAAS) surged 68.5% in just the first quarter of 2016, while the price of physical silver climbed 11.7%.
But that's not our recommendation today; this silver mining stock is...
The Top Silver Stock to Buy as Prices Soar in 2017 and 2018
[mmpazkzone name="in-story" network="9794" site="307044" id="137008" type="4"]
If you want to own silver just for a hedge against a market crash, coins and bars are a better choice. But when it comes to making money, owning both silver stocks and physical silver can increase your profits.
The best silver stock to buy now is Wheaton Precious Metals Corp. (NYSE: WPM).
Wheaton is the world's biggest precious metals streaming company. These are companies that strike deals with silver mining companies to buy their output at a fixed price. This kind of set agreement has the tendency to give streaming companies like Wheaton the upper hand in the deal. That's because Wheaton can buy silver at a discount if silver prices suddenly jump before they receive the miner's supply.
Since we think silver prices will keep climbing, this is the perfect scenario for WPM investors.
Analysts predict the stock to push a lot higher this year. Thomson Reuters analysts forecast WPM to climb to a high-end target of $30.91 by September 2018. That would be a 48.4% return in just one year, and considering that the stock traded at that level about a year ago, it is well within its range. WPM trades around $19.11 today.
Up Next: Rare Gold Anomaly
Money Morning Executive Editor Bill Patalon just caught something on his gold charts that he's only seen twice in the past 20 years. A $13 billion gold anomaly he calls the "Halley's Comet of investing."
It's very rare, and fleeting, and Bill sees things lining up perfectly to bring some very sizeable precious metal profits to well-positioned investors.
Click here to check out his research...
Follow Money Morning on Twitter @moneymorning, Facebook, and LinkedIn.