If you want to know how to protect your money from a stock market crash, then you're not alone. Fortunately, we can help with the three best stocks to buy before a stock market crash.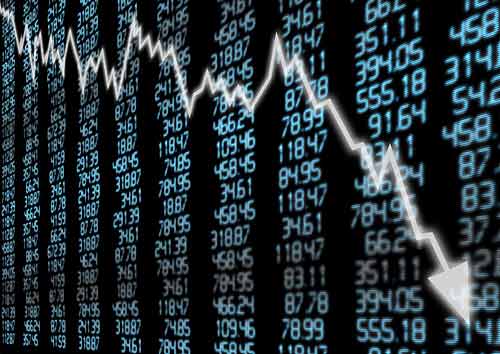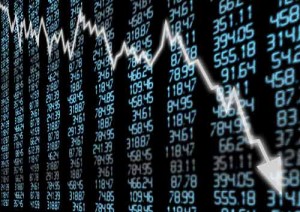 While we aren't predicting a market crash, it's always a good idea to be prepared for the worst-case scenario, even if it seems unlikely. As the Dow Jones races to new highs - it's up 13% this year and just topped a record 22,400 last week - investors are enjoying the soaring stocks.
But there are some signs the rally could end soon, and that means it's time to protect your money from the next stock market crash...
Here's What Can Cause the Next Stock Market Crash
Soaring stock prices are great for investors, but that doesn't prevent a market crash from coming.
Just look at the stock market crash of 1929. The Dow Jones exploded for 500% gains between 1920 and the crash in 1929. The surging market led investors to believe stocks would never fall. Even famed Yale economist Irving Fisher said stocks were above a "permanently high plateau."
If stocks can't fall, then there's no risk, so investors were willing to speculate on any stocks. There are famous stories of shoeshine boys doling out stock tips to their patrons.
Urgent: An $80 billion cover-up? Feds use obscure loophole to threaten retirees... Read more...
But stocks had not achieved a "permanently high plateau." The Dow collapsed and lost 86% of its value between 1929 and 1932. Investors who took unnecessary risk were wiped out.
And now we are seeing two reasons the Dow's current surge, which sent it up over 230% since 2009, could be nearing its end.
First, the U.S. Federal Reserve is raising interest rates, and that could pull money out of the markets.
You see, back in 2008, when the Great Recession began, the Fed tried stimulating the economy by cutting rates. The Fed dropped interest rates from over 5% in 2007 to 0.25%, its lowest rate ever.
The idea was that historically low interest rates would make it cheap and easy to borrow money, and as people and businesses borrowed more money, they'd help grow the economy out of the recession.
The plan worked, in part. After nearly a decade of historically low interest rates and a massive $4.5 trillion Fed spending spree, the unemployment rate is at 4.4%, and last quarter's GDP growth rate reached 3.1%.
Now, the Fed is content to raise rates again. After already hiking rates four times since 2015, the Fed is predicting three more rate hikes in 2018. That could push rates above 2% for the first time since 2008.
And that means borrowing costs are going up, and less money is being used in the economy. That would be fine, except cheap borrowing has been used to boost stock prices...
Second, stocks are at historically high valuations.
Just Released: Tips and Tricks to Maximize Your Retirement at Any Age
In fact, the only two times stocks have reached such high valuations in our history is before the 1929 stock market crash, and before the dot-com bubble popped in 2000.
The Shiller P/E (price/earnings) Ratio - also known as the Cyclically Adjusted PE (CAPE) ratio - is one of the best measures of stock market valuations. Today's value is 30.64, which is more than 82% above the ratio's historical average.
For comparison, the last time it reached these heights was just before the 2008 stock market crash, when it topped out at 27.4. And today's 30.64 is nearing the level it reached before the 1929 market crash, when it hit 32.6.
But these valuations are no accident. The Fed's low interest rate policy spurred borrowing, but publicly traded companies used the money to repurchase shares of their own stocks.
Between 2008 and 2016, publicly traded companies borrowed $1.9 trillion while spending over $2 trillion on share buybacks. That Fed-fueled spending spree helped boost stocks to new heights, but it's coming to an end.
That doesn't mean a stock market crash is impending, but it's better to be prepared for the worst than caught off guard.
Here are the three best stocks to own before a stock market crash. These are resilient stocks in must-have industries that are always going to be in demand...
How to Protect Your Money from a Stock Market Crash