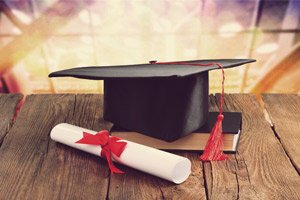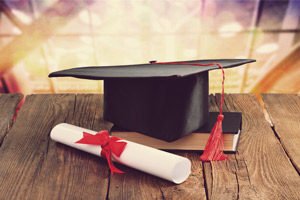 Legal marijuana is rapidly working its way into mainstream culture as more states legalize.
According to an Aug. 26 Rolling Stone report, Netflix Inc. (Nasdaq: NFLX) has created a line of cannabis to promote the streaming service's exclusive TV series, "Disjointed."
And last month, we showed you how winemakers in California are partnering with cannabis entrepreneurs to seamlessly blend the two industries into a profit-making empire.
Now, even major four-year universities are responding to the growing marijuana industry...
Majoring in Marijuana
According to CBS Detroit, Northern Michigan University has launched a new program called "Medicinal Plant Chemistry."
In other words, marijuana analysis.
The program was created to teach interested students the skills needed to compete in an emerging industry of the American economy: legal marijuana.
"The need for this is so great," said Brandon Canfield, associate chemistry professor at the university. "You go to some of these cannabis industry conferences and everyone is talking about how they need labs, they need labs," he said. "Or the bigger operations are trying to set up their own labs in-house and they need trained analysts."
Northern Michigan University is making sure its students can fill both voids.
"The skillset required to perform these analyses is perfectly matched with an undergraduate-level education," said Canfield.
NEW: Plot your course to a seven-figure weed windfall with the top pot stocks from every ecosystem - growers, edibles, dispensaries, and more. Read more...
The first-of-its-kind program will offer a range of courses, including chemistry, plant biology, and business entrepreneurship. The program will even feature a "research experience" course involving "experimental horticulture and instrumental analysis of natural products," according to CBS.
"I predict that the graduates from our program are going to have among the highest immediate job placement of any of our programs," Canfield said. "People are either going to go out and get jobs or they might go out and start their own business in the industry."
By creating this program, Northern Michigan University is attempting to solve a serious problem plaguing young college grads today...
Millennials Are Struggling to Get Jobs
Nearly half of college grads are underemployed, according to a recent report by the New York Federal Reserve. This means roughly one out of every two graduates hold a position in which fewer than 50% of the workers in that job need a bachelor's degree. Even more worrisome, 19.3% of those underemployed grads find themselves in low-skilled jobs - including baristas, bartenders, and cashiers.
But the marijuana industry may offer a new opportunity for recent grads - if they have the right training.
With four new adult-use states and six newly approved medical programs introduced just in the last year, the industry (and its employees) will surely see a huge boon.
According to Marijuana Business Daily, there are already between 165,000 and 230,000 Americans working in the cannabis industry. That's more than the amount of dental hygienists and bakers in the entire country.
Over the next four years, we expect that number to jump to 500,000.
Related: LSU's New Pot Farm Is Great News for Marijuana Penny Stocks
In fact, there will be more people selling, growing, modifying, and running experiments with marijuana than there will be plumbers or pharmacists by 2021.
Northern Michigan's new program shows that we're not the only ones who see the marijuana industry as a huge job creator in the near future. And as marijuana becomes more mainstream, the profit opportunities cannot be overlooked...
Weed Investors: Get Ready
Legal pot sales rose a stunning 34% in 2016 to $6.7 billion across North America, according to Arcview Market Research. What's more, that figure should surpass $8 billion by 2018 and reach $22.6 billion by 2021.
That works out to a 27.5% yearly growth rate.
In other words, marijuana investing will be profitable for investors year after year.
We've already seen how impressive the gains can be. This time last year, Money Morning Director of Technology & Venture Capital Research Michael A. Robinson released his "weed investor's bible," The Roadmap to Marijuana Millions. At the time, it was packed with 30 of his absolute favorite - and most profitable - plays in the still-booming legal cannabis sector.
Since then, weed investing's only gotten "bigger, better, and more profitable," according to Michael.
Money Morning Members who received a copy of Roadmap saw 10 double-digit winners and eight triple-digit winners... 291% gains... 193.3%... 185.5%; one recommendation even saw peak gains of 1,588%.
But impressive gains like this are far from over.
Over the next 365 days, Michael sees four catalysts that are going to lead to even more profits for investors:
California's upcoming legal marijuana declaration
Canada's total legalization of marijuana
Increase of cannabis-based treatments from top pharmaceutical companies
Major convergence of cryptocurrencies and legal cannabis
You can find all of the details in his updated Roadmap to Marijuana Millions. Learn how to get all of Michael's research and this unique "pot investment" plan, exclusively for Money Morning Members, here.
Editor's Note: Never miss a single marijuana industry update again. Get real-time alerts sent to your inbox completely free, here.
Follow Money Morning on Twitter @moneymorning, Facebook, and LinkedIn.