We are bringing our readers a list of marijuana stocks to watch in 2018 before legal cannabis sales explode 198% by 2020...
Legal cannabis sales in North America last year brought in $6.7 billion, and that number is expected to climb to over $20 billion by 2020.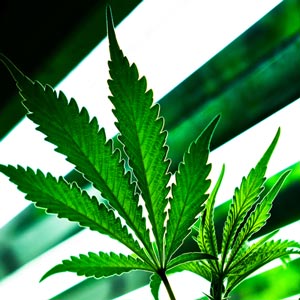 And in order to net the most profits before that 198% sales increase happens, you need to put marijuana stocks on your radar right now.
Now, before we get to the first one to watch, we wanted Money Morning readers to know that most of the pot stocks on our list are speculative investments because cannabis is still illegal under federal law.
The majority of the pot stocks on our list are also penny stocks, and penny stocks are known for volatile price swings. Since penny stocks are also often traded on over-the-counter exchanges, they are subject to fewer regulations and disclosure rules, making them riskier to own.
But we wanted to make sure you still know about these stocks because investing in cannabis stocks is becoming less taboo and is turning into the next gold rush. Right now, 29 states and the District of Columbia have some form of legalized medical marijuana.
In fact, Money Morning Director of Technology & Venture Capital Research - and pot stock guru - Michael A. Robinson expects one of them to climb 1,000%. Whether you're comfortable with speculative investments or want to buy shares of a "safer" company in the cannabis sector, we have all of your profit opportunities covered.
Let's jump right in and show you our list of marijuana stocks to watch...
Marijuana Stock to Watch in 2018, No. 10: FutureLand Corp.
Stock Symbol: FutureLand Corp. (OTCMKTS: FUTL)
The Company Description: FutureLand acquires land to lease to marijuana businesses and offers management services in the cannabis and hemp industry. The company owns 240 acres of land in southern Colorado, and two cannabis companies have signed leases to operate on the land.  
The Profit Opportunity: FutureLand Corp is what we call a "pick-and-shovel" investment at Money Morning. Instead of investing directly in companies that sell marijuana, you can invest in companies that provide services such as real estate and management to the cannabis industry.
While cannabis is still illegal under federal law, owning shares of companies that don't directly "touch" cannabis is a "safer" play to cash in on the booming marijuana market.
Trading Prices: Over the last 52 weeks, the FUTL stock price has traded at a low of $0.00 and a high of $0.06. The FUTL stock price opened today at $0.001.
Special Report: Cannabis Is the Gold Rush of the 21st Century - 30 Stocks to Invest in Now. Details here...
And the next pot stock on our list provides a service that every cannabis company needs...
Marijuana Stock to Watch in 2018, No. 9: General Cannabis Corp.