Bitcoin and Litecoin aren't easy to spend, but over 10,000 people are now urging the e-commerce king Amazon.com Inc. (Nasdaq: AMZN) to accept the two digital currencies.
Created in June by U.S. Col. Neil Armstrong Sanders, the petition asks Amazon "to show continued leadership in innovation by eagerly accepting two of the most trusted and proven cryptocurrencies in existence: Bitcoin and Litecoin."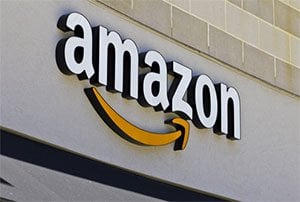 The petition also says Amazon accepting Bitcoin and Litecoin will modernize the purchasing process.
Cryptocoinsnews.com calls Amazon the "white whale" of Bitcoin acceptance, and for good reason.
According to ExpandedRamblings.com, 80% of U.S. Amazon customers purchase something on the platform at least once a month, and Amazon netted $6.4 billion from Amazon Prime members.
However, just because the petition is gaining traction doesn't mean Amazon will accept Litecoin or Bitcoin payments anytime soon…
Why the Amazon Bitcoin and Litecoin Enthusiasm Is Premature
The biggest challenge for vendors accepting digital currencies right now is the fluctuation in price.
How to Buy Bitcoins – Your Guide to Digital Profits
The U.S. dollar can waiver in value, but it's generally stable. In August 2016, the U.S. Dollar Index was 98. It climbed slightly to 104 in December 2016, but dipped back down to 98 in August 2017.
However, digital currencies can have massive price swings in just a matter of hours.
On Sept. 13, the price of Bitcoin opened at $4,131.98. But by Sept. 15, Bitcoin prices opened at $3,166.30.
That's a 23% drop in two days.
To try and avoid this volatility, Amazon would have to instantly trade the majority of their digital currencies for dollars, which defeats the purpose of accepting Bitcoin and Litecoin in the first place.
However, long-term Bitcoin holders may not need Amazon's acceptance to net gains of 1,180% in the next five years.
That's what our newest Bitcoin price prediction calls for. And it may even be too conservative…
You can find out how Bitcoin could net you quadruple-digit gains by 2022, right here.
Get on the Path to Greater Wealth: When it comes to making money in the market, "getting in" early – before a stock begins to make its decisive move – is the single biggest factor to your success as an investor. Quickly buying Apple after the June 2013 sell-off, for instance, could have doubled your money. Moving on Valeant the same day we recommended our big "negative bet" against it would've booked you a remarkably fast 700% return. That's why we've introduced Money Morning Profit Alerts. This new, free service lets you choose what investing areas you want to follow – and makes sure you get alerted to news from that sector as soon as we publish it. It means no more waiting. No more searching. No more missing out. It's easy to get started – just go here.
Follow Money Morning on Facebook, Twitter, and LinkedIn.