Initial coin offerings (ICOs) took a major step toward mainstream investing last week.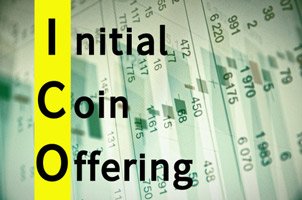 The alternative trading system (ATS) tZero, a subsidiary of online retailer Overstock.com Inc. (Nasdaq: OSTK), announced a joint venture on Sept. 27 that will allow it to give the ICO market the thing it needs most: trading with regulatory oversight.
Initial coin offerings, or the sale to the public of newly created cryptocurrencies, have emerged as a remarkably successful new way to raise capital. ICOs raised $2.27 billion in 2017, a 2,170% increase over the $100 million raised by ICOs last year.
But that got the attention of the U.S. Securities and Exchange Commission (SEC) this year. On July 25, the SEC issued a report warning that some ICOs could be classified as securities and were being sold in violation of securities laws.
And the SEC's warning was just what the folks at tZero were waiting to hear…
Why tZero Is the Ideal Platform for Initial Coin Offerings
The tZero exchange didn't spring up overnight. Work on the platform started three years ago with the idea of using blockchain technology to trade stocks and other securities.
The goal was to bypass Wall Street's markets, which Overstock CEO Patrick Byrne considers corrupt. What resulted was an ATS in full compliance with SEC and Financial Industry Regulatory Authority (FINRA) guidelines.
Energy Breakthrough: One gallon of this new "crystal fuel" could get you from New York to L.A. and back… seven times! Read more…
So far, only shares of OSTK have traded on tZero, beginning in December. But when the ICO phenomenon started to take off late last year, tZero found itself uniquely suited to take on a new mission.
"tZero is the only platform licensed to trade digital securities," Emma Channing, CEO and general counsel of the Argon Group, told Money Morning.
The Argon Group, an investment bank with a focus on digital finance, is one of the two companies working with tZero in the joint venture. RenGen LLC, an investment, technology, and financial services firm, is the other. Argon will screen potential ICO clients while RenGen will serve as the market maker.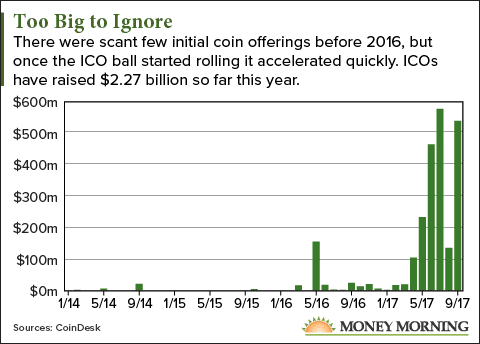 Argon, which specializes in token-based financial markets, will use a rigorous vetting process, Channing said. That includes ensuring the company behind each ICO has a plausible business plan, doesn't consist of just one or two people, and has sound financials.
"We have a minimum threshold," Channing said of Argon's client base. "And the exchange will have an even higher threshold."
And that's not the only problem the tZero exchange will solve…
The Nature of an ICO Determines How It's Regulated
One issue raised in the SEC's July warning was what makes an ICO a security.
You see, an ICO token for sale is not a security if it serves a function essential to the operation of the business, making it a "product." Many ICOs meet this definition, but many don't.
An SEC investigation determined that last year's failed DAO project, which was based on Ethereum, was in fact a security. The DAO project, the SEC said, violated securities laws.
But with the tZero exchange, parsing out whether an ICO is a security or not won't matter. Since tZero is certified by the SEC as an alternative trading system, it can legally trade either type of token.
The rules governing these ICOs won't be as stringent as those that govern IPOs, but mostly will use the JOBS Act guidelines the SEC wrote to cover the crowdfunding phenomenon.
Channing said that tZero's ICOs will include adequate disclosure regarding the company's business plan in addition to making sure investors are educated in the idiosyncrasies of cryptocurrencies, such as how to use electronic wallets properly.
Taken together, these features will go a long way toward easing the concerns many retail investors have had about investing in ICOs.
Still, some investors may have concerns about what action the SEC might take in the future, especially in light of the fact that both China and South Korea recently banned ICOs altogether.
But here Channing offered some surprising insights regarding the SEC's intentions…
What the SEC Really Thinks of ICOs