Just two weeks after filing for Chapter 11 bankruptcy protection, beleaguered toy retailer Toys R Us has debuted a plan it hopes will save the company.
Spoiler alert: It's awful, and it won't work.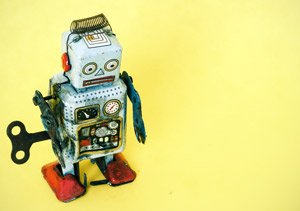 You see, the retailer was already in deep, irreversible trouble before it filed for bankruptcy. And this last-ditch effort to reel customers in is only going to dig its grave deeper.
Here's why...
Toys R Us Is Playing with Augmented Reality
In order to attract more in-store buyers to its over 1,600 struggling retail spaces, Toys R Us has developed an augmented reality experience.
The new experience - which plants computer-generated images on top of real objects in the store - is based off the same concept that sent "Pokemon Go" soaring this time last year.
Using an app, shoppers will be virtually greeted at the store by Geoffrey, the company's mascot. As they navigate the store, shoppers will be guided by flashing icons and stickers displayed on their smartphones. Then, shoppers can point their tablets or smartphones at various signs throughout the store to bring a toy or activity to life.
For example, a "real-life" version of a doll may come alive on a smartphone or tablet in the baby doll aisle. The app is supposed to keep customers in the store longer because each activity completed unlocks a new one using a points system.
Editor's Note: Never miss a single retail industry update again. Get real-time alerts sent to your inbox, completely free, here.
"The demise of Toys R Us is a lesson for all retailers, and it's a lesson for investors."
"It's going to transform the experience of coming into a Toys R Us brick-and-mortar store and turn it into something that's quite different and a lot more fun," said CEO Dave Brandon to USA Today. "We believe that's going to drive a lot more traffic into our stores, which will ultimately put us in a position where we can be more successful at growing our sales and our company."
The AR experiences will be in all stores by Oct. 21.