Ahead of the inevitable Lyft IPO, Google could make a surprise investment in the transportation disruptor.
According to a Sept. 14, 2017, Bloomberg report, a $1 billion investment into Uber's largest competitor might come either directly from Google or from CapitalG, which is Alphabet Inc.'s (Nasdaq: GOOGL) private equity company.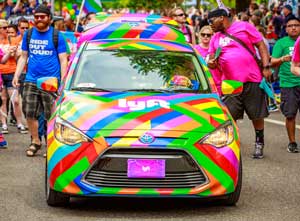 While the details are sparse, the deal has Wall Street buzzing. To land such an impressive investor would be a bragging point for Lyft as it pitches an IPO to large investment firms.
Here's everything we know about the potential investment and what it means ahead of the Lyft IPO date…
A Google Investment Would Be a Big Win Ahead of the Lyft IPO Date
Lyft and Google have a strong relationship, so this $1 billion investment could be more than just a rumor.
In May, Google's self-driving car unit, Waymo, signed a deal with Lyft to collaborate on self-driving car technology. Then in July, Lyft announced it was launching its own autonomous-car division, and Waymo would be one of its partners working with the unit.
And there's one big reason why Google may be cozying up to Lyft…
The tech giant is a fan of the ride-hailing space, as it invested $258 million in Uber in 2013. However, the relationship has soured, as Google has accused Uber of stealing Waymo's intellectual property.
How to Retire at 60: Your Action Plan to Make the Most of Your Golden Years
Through an investment in Lyft, not only will Google maintain a footing in the ride-hailing industry, but a $1 billion investment in Lyft will also be a slap in the face to Uber.
But does Google's potential investment alone make Lyft stock worth buying?
Here's what you need to know about investing in Lyft stock, plus a bonus profit play you need to know about today…
Read This Now Before You Buy Lyft Stock