Today, we're showing you the 10 top marijuana penny stocks to watch as we move closer to 2018. These are the 10 biggest gainers of the year, with each seeing a minimum return of 182.8%.
One of the stocks below is up an incredible 5,400%...
After the list, we'll show you one of our favorite marijuana stocks to buy for 2018. It's a dominant player in the new hydroponics sector, whose value is expected to grow to $24 billion in 2018.
| | | |
| --- | --- | --- |
| Marijuana Penny Stock | Current Stock Price | 2017 Gain (as of Oct. 5) |
| Sprout Tiny Homes Inc. (OTCMKTS: STHI) | $1.10 | +5,400% |
| Amfil Technologies Inc. (OTCMKTS: AMFE) | $0.18 | +1,700% |
| THC Therapeutics Inc. (OTCMKTS: THCT) | $0.28 | +833% |
| Players Network (OTCMKTS: PNTV) | $0.08 | +700% |
| Singlepoint Inc. (OTCMKTS: SING) | $0.06 | +501% |
| Skinvisible Inc. (OTCMKTS: SKVI) | $0.09 | +350% |
| Nhale Inc. (OTCMKTS: NHLE) | $0.04 | +300% |
| Bellerophon Therapeutics Inc. (Nasdaq: BLPH) | $1.54 | +196.2% |
| 22nd Century Group Inc. (NYSE MKT: XXII) | $3.10 | +184.4% |
| Praetorian Property Inc. (OTCMKTS: PRRE) | $0.82 | +182.8% |
The top marijuana penny stock of 2017 so far is Sprout Tiny Homes Inc., a Colorado construction company that builds both cannabis greenhouse facilities and small, energy-efficient "tiny homes." These are often up to 400 square feet and are attractive for their affordability, environmental efficiency, and simplicity.
The STHI stock price exploded 12,400%, from $0.02 to $2.50, during Q1 alone after the company received approval to build a 200-tiny-home community in Salida, Colo. This community is expected to be the United States' biggest tiny home development.
BREAKING: New Legislation Could Turn Tiny Pot Stocks into Millions. Click Here...
Although Sprout Tiny Homes stock has seen a quadruple-digit gain this year, we don't recommend buying shares right now. Our Money Morning experts look for stocks that are set for gains ahead of them rather than behind them.
Today, Money Morning Director of Technology & Venture Capital Research - and marijuana research expert - Michael A. Robinson is recommending a marijuana stock poised to rally in 2018.
Although his recommendation isn't a penny stock, the company is considered the leading pioneer of the marijuana industry's fastest-growing sector - hydroponics.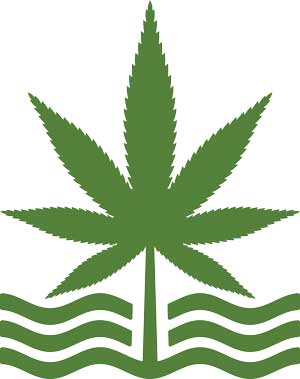 Hydroponics involves growing cannabis in nutrient- and mineral-rich water. This method has revolutionized the marijuana industry since it doesn't use soil, which has traditionally been critical to the cultivation process.
"This means no mess and, more importantly, no pesticides," Robinson explained. "That's a key consideration for green consumers."
Research firm Manifest Mind reports the value of all hydroponically grown plants was $19.95 billion in 2015. That value is expected to rise 20.3% to $24 billion in 2018.
Michael's pick - which traditionally sells lawn and garden products - was one of the first companies to make a bet on the hydroponics sector's growth. It bought a hydroponics firm two years ago, in what was then the company's most expensive acquisition in 17 years.
While media outlets called the acquisition "controversial," Michael's recommendation has been making a killing ever since. Bloomberg reports this company's revenue from the hydroponics sector alone could grow 300% over the next few years.
Here's Michael's marijuana stock pick...
The Best Marijuana Stock to Buy as the Hydroponics Sector Explodes