We're going to show you one easy way to find the best penny stocks to buy today.
Video
The 3 Best Strategies for Trading Penny Stocks Today
Investors interested in penny stocks need to have a strong risk tolerance. But if you can afford some risk, penny stocks can be an extremely lucrative asset class.
For instance, cancer biotech ITUS Corp. (Nasdaq: ITUS) saw its stock surge from $0.67 to $2.90 in September. That's a whopping 292% gain in just one month. Those returns came after the company announced a new patent on its unique tumor-detection platform, called Cchek.
But penny stock investing can be dangerous if you don't research the company. Some of these firms may be conducting pump-and-dump scams meant to cheat investors out of their money.
A recent example is Cynk Technology Corp. (OTCMKTS: CYNK), a so-called social media company whose stock rocketed 24,900% between May and July 2014. But by September 2014, the stock had crashed all the way back to $0.20.
The SEC investigated this strange rise and fall, eventually finding Cynk to be just a shell company with zero revenue and zero assets. CYNK stock's mind-blowing rally was just a pump-and-dump scheme set up by Gregg Mulholland, a stock promoter with a history of financial fraud. He was sentenced to 12 years in prison earlier this year for spearheading the entire scam.
Scams like Cynk prove that it's important to do your homework and research a penny stock's financials. And there's one simple way to see if a firm is safe and worth your investment...
1 Easy Way to Identify the Best Penny Stocks to Buy Today
One of the best ways to determine a penny stock's safety is by checking out the company's 10-K filings.
A 10-K filing is an extensive financial report submitted to the SEC each year. It lays out a company's revenue, earnings, losses, shares outstanding, and more.
While all of that information is important, one of the most essential elements for penny stock research is the "Executive Compensation" section. This is often located under Part III of the filing, and it discloses whether the CEO and other top executives are paid in cash or stock options.
The Best Pot Stocks: After months of research, we've found the most lucrative and fastest-growing legal pot stocks in America. And for a limited time, you can get all the details for free. Learn more...
If you see that the executives are paid entirely in cash, it may signal that the stock is unsafe to own. Cash-only compensation could mean the executives are trying to cash in on the company before it goes bankrupt. After all, if they were actually invested in the company's long-term growth, they would own stock options that would appreciate over time.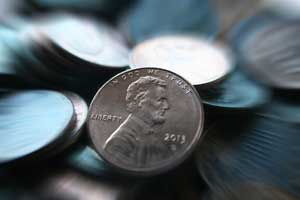 But executives paid in stock options have a commitment to the company's growth. The firm's stock has to grow over the long term for stock options to be worth anything. That makes maintaining the company's financial health actually worth something to the CEO and other top executives.
Our general rule here at Money Morning is that it's a bad idea to invest in a firm whose own executives aren't invested in its success.
And if you're looking for a penny stock that meets this criteria, we've got you covered...
Money Morning Small-Cap Specialist Sid Riggs knows exactly which stocks are worth your investment today. He's known for picking big, triple-digit winners, including biotech Neurocrine Biosciences Inc. (Nasdaq: NBIX). Shares of this stock have surged a stunning 572% since he first recommended it to readers back in December 2013.
Now, he wants to show you another winner that could soar thanks to the fast-growing Chinese auto market...
Chinese auto sales have been outpacing other countries, and sales growth is expected to continue in 2018. Car sales in China grew 45% from 2013 to 2016, crushing the U.S. and EU's 12.5% and 22.9 growth rates, respectively.
An even more stunning statistic is China's total car ownership. In 2015, the country's car ownership reached 172 million - more than half the total U.S. population of 320.9 million that year.
According to Sid, the big catalyst for this small-cap stock will be how the Chinese auto market undergoes a change in how customers pay for their vehicles.
And this payment method is just now starting to get popular in China. Here's how to play it before it really takes off...
Here's a Small-Cap Stock That Could Surge from China's Growing Auto Market
[mmpazkzone name="in-story" network="9794" site="307044" id="137008" type="4"]
Sid's small-cap pick today is Bitauto Holdings Ltd. (NYSE ADR: BITA), which provides marketing, Internet content, and other advertising services to Chinese automakers and automobile customers.
The company has its hands in three of the country's biggest non-manufacturing-related auto segments: advertising/subscriptions, transaction services, and digital marketing. All three sectors have been growing this year, rising 4.2%, 193.5%, and 4.3% year over year in Q1 2017 respectively.
But the real catalyst is China's growing auto industry. The country sold 23.7 million automobiles last year, surpassing U.S. sales of 17.5 million by 35.4%.
And China's growing sales have been attributed to the rapid rise of the country's middle-class population.
"China's middle class is expected to reach 550 million people in five years," Sid said. "By comparison, the U.S. middle class clocks in at 120.8 million people."
"Just like you and me, they want everything we already have (and take for granted), especially automobiles, which are seen as a huge status symbol associated with success."
But the biggest catalyst for Bitauto stock in 2017 and 2018 will be its financing operation...
You see, Chinese consumers have historically used cash to buy cars, real estate, and other properties. In 2014, then-Vice President of Ford Motor Co. (NYSE: F) David Schoch said in a conference call that about 80% of all Ford buyers in China used cash, and only 20% financed their cars. Similarly, the National Association of Realtors said Chinese buyers paid entirely in cash in 71% of all U.S. real estate deals.
However, these consumers have been shifting toward financing their cars in recent years. And according to Deloitte, 50% of all auto purchases in China will be financed by 2020.
This trend will be huge for Bitauto's transaction services business, which as we mentioned is already seeing explosive year-over-year growth of 193.5%. Not to mention that particular business just received $1 billion in funding from three Chinese Internet companies. These include Tencent Holdings Ltd., JD.com Inc. (Nasdaq ADR: JD), and Baidu Inc. (Nasdaq ADR: BIDU).
"BITA's presence as a trusted company for car financing and transactions gives it a huge first-mover advantage over up-and-comers who have yet to build a loyal user base," Sid noted.
Marijuana Investing: What You Need to Know... The legal marijuana market is going ballistic. Right now marijuana stocks are on fire, with peak gains quadrupling in value. And these are mostly small companies trading for under $10. Click here to learn more...