North Korea's secret weapon is not man-made, but made of men.
It's an army of hackers, to be precise - known collectively as "Hidden Cobra."
In June, the U.S. Department of Homeland Security published a warning about the group and noted that Hidden Cobra was referred to by some researchers as "Lazarus," reported NBC News on Aug. 15. For eight years now, Hidden Cobra has been stealing money from banks online - upwards of $600 billion in total worldwide.
Those funds prop up the regime's nuclear ambitions - especially as the rest of the world exerts increasingly harsh sanctions on the regime.
News of Hidden Cobra's latest cyber-spoils made headlines just this morning (Oct. 10). Specifically, various media sites around the globe reported today that the hackers from Pyongyang had managed to filch 80% of the data within top-secret U.S.-South Korean military files - some 235 gigabytes' worth, in fact.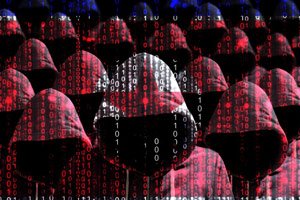 Within this trove of documents were detailed plans to take down North Korean leader Kim Jong Un as well as the specifics of "Operational Plan 5015" - Washington's most recent blueprint for war with North Korea, Reuters reported.
But there's a catch to this purportedly "new" information being made public today...
It's old.
You see, this particular breach actually occurred in September 2016. The rest of the world, however, is just now learning about it.
And this is how Hidden Cobra manages to pull off such major cyber-heists - by executing its attacks so pristinely that the first-world financial institutions and governments they go after don't realize they've been hit until it's much too late.
Here's a look at Hidden Cobra's laundry list of victims since 2009...
North Korea's Secret Weapon and Its Long List of Cyber-Heists
Pyongyang has been linked to attacks on banks in 18 countries since 2009, according to an April 2017 report from Russian cybersecurity firm Kaspersky. While not all of these attacks were successful in filching funds, many of them were.
Must See: The Defense Industry Is a Gold Mine - You Can't Afford to Miss This $6 Company...
Hidden Cobra's first known victim was a Vietnamese commercial bank in July 2009. This is arguably the army's first successful "cyber-raid." The hackers infiltrated the bank's computer system and released a virus that compromised its security. From there, the hackers reached their digital arms deep into various accounts until they managed to extract $1 million.
In 2011, the Pyongyang hackers created an elaborate network that infiltrated gaming and gambling sites hosted in South Korea. They stole $6 million in prize money. In 2015, Hidden Cobra successfully nabbed $81 million from a Bangladesh central bank account at the New York Federal Reserve. The malware they used instructed the computer system to authenticate transactions from the Fed to a bank in the Philippines from which North Korea later retrieved the money.
Most recently, on May 12, 2017, North Korean hackers unleashed a "cyber worm," dubbed "WannaCry," in at least 150 countries. The program used was powered by stolen National Security Agency software. WannaCry paralyzed computers running mostly older versions of Microsoft Windows by encrypting users' computer files and displaying a message demanding $300 to $600 worth of Bitcoin to release them again. Failure to pay would leave the data scrambled and likely beyond repair.
While initial reports in the wake of the WannaCry attack said the ransom payment damage was minimal, this was hardly the case. According to The New York Times on June 22, "experts estimated that before the last affected computers are unlocked, victims could collectively pay more than $1 billion to the attackers."
Don't Miss Out: Never miss a single North Korea update again. Get real-time alerts sent to your inbox completely free, here.
But theft isn't the only way that Hidden Cobra's attacks have cost the world money.
In April 2011, for example, nearly half of the servers of a South Korean bank, Nonghyup Bank, crashed, denying some 30-million customers access to ATMs or online services for several days, The Washington Post reported on Aug. 29, 2011. Obviously, the cost to the South Korean people in terms of time, productivity, and actual funds is almost impossible to measure, even if the North Korean hackers didn't see the money themselves.
What's more, the date of The Washington Post's report is of particular concern. Much like today's revelation that Hidden Cobra stole military files in September 2016, the April 2011 bank attack wasn't made public until August of that year - because experts weren't 100% sure it had been Hidden Cobra.
Now - six years later - they're certain it was.
2014 brought another costly disruption, courtesy of the infamous Sony cyberattack. In this attack, Hidden Cobra operatives stole and later released personal information about Sony Pictures employees and their families, e-mails between employees, information about executive salaries at the company, and copies of then-unreleased Sony films. The perpetrators then employed malware that erased Sony's computer infrastructure. No money was stolen directly in this attack, but the heist did seriously disrupt Sony's operations, costing the company an estimated $100 million, according to Reuters in December 2014.
As an investor, the obvious play here is the cybersecurity sector. But the big names in cybersecurity all seem to be falling short of actually keeping our information and our funds secure.
The company that can actually stop these hackers in their tracks will be the one that generates truly life-changing wealth.
And Money Morning Global Energy Strategist Dr. Kent Moors has just found such an opportunity for investors...
Distinguished Intelligence Officer Dr. Kent Moors Sees Amazing Potential in Cybersecurity