A trade war with China is imminent.
And all because Beijing won't fess up to its shoddy trade practices - shady maneuvers that have had negative impacts on myriad U.S. businesses for years.
But before we get into the Red Dragon's history of dishonest corporate dealings, it's important to note here that the United States is not the one presently lobbing these "trade war" threats.
It's China.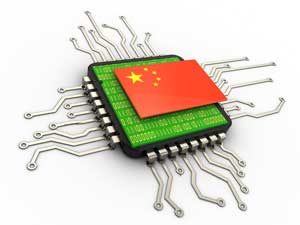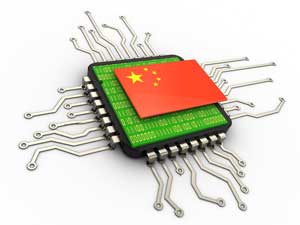 On Tuesday (Oct. 10), Chen Zhou, of the China Chamber of International Commerce, warned that any investigation of China for allegedly stealing intellectual property (IP) - not to mention any resulting penalties - "may trigger a trade war," Bloomberg reported.
This means that U.S. President Donald Trump's recent move to investigate and possibly penalize China for IP theft could render a U.S.-China trade war virtually inevitable...
On Aug. 17, the president signed an executive memo directing USTR (the Office of the United States Trade Representative) to consider probing China's IP practices.
The very next day (Aug. 18), U.S. Trade Representative Robert Lighthizer commenced his investigation - an investigation that's actually been nearly two decades coming...
Here's what we mean...
How China Has Been Stealing from the United States Since 2001
Pressure on the White House from both Washington diplomats and American corporations to investigate China's IP practices has been building for years - particularly since China's entry into the World Trade Organization (WTO) in 2001.
You see, stipulations regarding Beijing's WTO admission back then allowed the country to limit its own corporations' foreign ownership of companies in key industries like telecommunications and car manufacturing.
This limitation meant that if foreign companies - such as those in the United States - wanted to benefit from Chinese investment capital, they would have to enter into joint business ventures with Chinese companies first, because those companies couldn't simply invest in American businesses outright.
Yet many U.S. corporations considered the ordeal worth it; that partial ownership provided them with more investment capital to continue innovating, researching, developing, and producing. And all other member countries at the time wholly approved, because China wasn't considered internationally competitive.
But there were two big snags in China's 2001 WTO provisions that allowed the country's businesses to steal American IP.
For one, most of those big Chinese corporations suddenly entering into joint ventures with U.S. corporations were - and still are - stated-owned, meaning they're run by the Chinese government.
Second, China's government did not then, nor does it now, have "non-compete, anti-monopolization" laws like America does. So, the state-owned corporations that entered into joint ventures with American companies after 2001 were able to extract IP from their new "sister companies," and then pass it back and forth internally.
Essentially, these snags provided Beijing's government with the ability to steal IP from U.S. businesses, share it with the big corporations it owns, and innovate and build off of these filched ideas.
Making China into the competitive corporate monster it is today.
Must See: The South China Sea is about to get violent. But thanks to a small $6 U.S. defense firm with a top-secret new technology, China is about to be taken to the woodshed.
Which brings us to the concrete evidence that China doesn't want the world to see now - especially not from Trump's investigation.
Hence the trade war threats...
Why Beijing Is Lobbing Trade War Threats
Incidents of IP theft linked to the Chinese government are no secret.
In 2015, for example, the Commission on the Theft of American Intellectual Property - a panel specifically created by the White House in 2012 to amass such incidents and report back on them - found that annual U.S. losses from stolen IP amounted roughly to $300 billion.
China, the commission added, accounted for "between 50% and 80% of the problem."
Now, these stats are large-span estimates.
The actual proof of China's IP-thieving proclivities is in the tangible details - i.e. the arrests and eventual convictions.
Here are just a few of the big-headline IP theft cases from 2015 - the year they hit an all-time high...
On May 7, 2015, Xiawen Huang, a dual U.S.-China citizen, was arrested in North Carolina for stealing IP from two energy firms for which he once worked and later setting up a competing company in China using Chinese government funds and the stolen IP. He pled guilty in October of that year and was sentenced to 10 years in prison.
On May 19, 2015, former U.S. President Barack Obama's administration announced the arrest of a Chinese professor and the indictment of five other Chinese citizens in what turned out to be a decade-long scheme to steal microelectronics designs from American companies on behalf of the Chinese government. The men's cases are still pending, but they remain under house arrest.
On Dec. 7, 2015, the FBI arrested a former software engineer for International Business Machines Corp. (NYSE: IBM) in China for allegedly stealing proprietary source code from his one-time employer in the United States on behalf of Beijing's government, according to Reuters on Dec. 8, 2015. He plead guilty in May of this year, with an added charge of "economic espionage," and is due to be sentenced by U.S. District Judge Kenneth Karas in White Plains, NY, tomorrow (Oct. 13, 2017).
These few cases, and the hundreds of them since (Bloomberg reported today that the FBI can't release exact figures insofar as case amount, only that they're indeed "in the hundreds"), gives Lighthizer plenty to work with in regards to President Trump's executive order probe.
In fact, that executive order could have easily been a simple "show of force" - a way of letting China know the United States won't stand for its IP theft any longer.
Editor's Note: Never miss a single update on all things China again. Get real-time alerts sent to your inbox completely free, here.
And Beijing's response - that punitive measures from the investigation "may trigger a trade war" - suggests the Red Dragon's own acknowledgement of its crimes.
China knows it's been up to no good.
It just isn't willing to change its ways.
This Is the Safest Bunker in Any Trade War
Money Morning Director of Technology & Venture Capital Research Michael A. Robinson said on Aug. 30 that, in spite of the fact that the White House is gunning for China, investors can still profit from the country's internal growth.
That's because China is home to a number of fast-growing web companies like Alibaba Group Holding Ltd. (NYSE: BABA), Tencent Holdings Ltd. (OTCMKTS: TCEHY), and JD.com Inc. (Nasdaq ADR: JD), the success of which is more dependent on China's rapidly modernizing population of 1.3 billion than on trade.
Michael's profit play here - his way for you to get into the Chinese growing web of thriving sectors - is the low-risk Emerging Markets Internet & E-Commerce ETF (NYSE Arca: EMQQ). This fund has surged 63% year to date.
That's four times the Dow's 2017 rally.
"It's a sector that must be in your portfolio," Michael said.
And the ETF is still poised for more profits over the next two years, as Chinese Internet technology expands to the smartphone and adds payment tools as well.
Read more about Michael's recommendation right here...
Up Next
Hostilities in the South China Sea now seem imminent, and the Trump administration could be on the verge of its first major crisis.
But thanks to a small $6 U.S. defense firm with a top-secret new technology, China is about to be taken to the woodshed. Frankly, you have to see it to believe it...
Follow Money Morning on Twitter @moneymorning, Facebook, and LinkedIn.
Related Articles: