Investors eager to participate in the world's largest public offering are waiting to find out the Saudi Aramco IPO price. But the final IPO price might be much different than expected…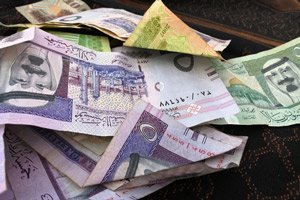 Saudi Aramco is the world's largest oil company, and the Saudi government is planning to sell it in a public offering soon. There's no firm Saudi Aramco IPO date yet, but 2018 and 2019 are both possibilities.
Even without a set date, the IPO is catching investors' attention. The company is valued at a whopping $2 trillion. Just a 5% offering at that valuation would make it the biggest IPO ever, with a market cap of $100 billion.
But the massive Aramco valuation might not actually be that high, and an underwhelming market cap could lower the Saudi Aramco IPO price…
The Saudi Aramco IPO Price Is Still Up in the Air
It's easy to think that the $2 trillion valuation will translate into an expensive IPO price, but that's not necessarily how it will work.
The share price of Aramco stock will mostly be determined by the number of shares Aramco issues. More shares issued will lead to a lower IPO price, while fewer shares will make them more expensive.
But demand for the company's shares will also determine its selling price, and that's also up in the air…
This Could Make Big Oil Obsolete: One gallon of this new fuel could produce enough energy to power a car for 42,325 miles. It's being hailed by many experts as energy's "Holy Grail." Read more…
The Aramco IPO price will be set by the company's underwriters, led by JPMorgan Chase & Co. (NYSE: JPM) and Morgan Stanley (NYSE: MS). The underwriting banks assess what the market will pay for shares of Aramco, then they set an IPO price to shop to hedge funds and other insiders. The catch is, if there's not enough demand for shares of Aramco stock at the IPO price, the underwriters are obligated to buy it up.
The underwriters have an incentive to make sure the IPO price will match demand for the stock as closely as possible. And that means the perception of the company by potential investors will play an important role in pricing Aramco stock.
And there are two problems hurting Aramco's perception with investors. The first is its valuation may not be quite as high as advertised…
The Aramco Valuation Is in Doubt
Saudi Crown Prince Mohammed bin Salman announced Aramco was worth a total valuation of $2 trillion back in 2016, but outside analysts are starting to doubt the estimate.
That $2 trillion valuation initially turned heads.
A $2 trillion valuation makes the company worth more than Chevron Corp. (NYSE: CVX), BP Plc. (NYSE ADR: BP), Exxon Mobil Corp. (NYSE: XOM), and Royal Dutch Shell Plc. (NYSE: RDS.A) – combined.
That made sense too, because Aramco has unfettered access to 90% of Saudi Arabia's oil reserves. Companies like Chevron have to compete for oil resources in countries like the United States and Canada, which means they have to spend more money and have less oil under their control.
But doubts are growing about Aramco's valuation…
This April, according to The Wall Street Journal, Aramco officials were quoted as saying the $2 trillion valuation was "unrealistic and mind-blowing." They estimated the real valuation was at least 25% less than that.
Part of the lower valuation is because the price of oil has dropped over the last three years. In 2014, Brent crude traded over $115 per barrel. But now, Brent trades at just $56.84 a barrel, less than half of its 2014 high.
Indeed, the falling price of oil may have pushed the valuation down to $1 trillion, according to Bloomberg. And energy consultants at Rystad Energy place Saudi Aramco's valuation at $1.4 trillion, assuming Brent crude reaches a $75-per-barrel oil price.
A lower valuation might mean investors won't be as excited about owning Aramco stock, and that could mean the underwriters will be forced to reduce the Aramco IPO price.
But there's an even bigger obstacle standing in the way of the IPO, one that will directly affect the Aramco share price…
This Is the Biggest Obstacle for the Aramco IPO Price