The value of the space industry is expected to more than triple from roughly $350 billion this year to $1.1 trillion in 2040.
That growth has led us to rank 10 of the top space stocks to watch by 2017 performance. These are the big-name tech and defense companies that will be the leaders of this explosive industry over the next two decades.
However, only one of these is on our list of best stocks to buy for 2018, which we'll show you today…
Top Space Stock
Current Share Price
2017 Return (as of Oct. 13)
Aerojet Rocketdyne Holdings Inc.

(NYSE: AJRD)

$34.35
+91.5%
Boeing Co.

(NYSE: BA)

$261.92
+68%
Entegris Inc.

(Nasdaq: ENTG)

$29.52
+64.6%
Facebook Inc.

(Nasdaq: FB)

$173.80
+50.9%
Adobe Systems Inc.

(Nasdaq: ADBE)

$153.57
+49.3%
BWX Technologies Inc.

(NYSE: BWXT)

$59.20
+49.1%
Bruker Corp.

(Nasdaq: BRKR)

$30.92
+46%
HEICO Corp.

(NYSE: HEI)

$87.66
+42%
Apple Inc.

(Nasdaq: AAPL)

$156.97
+35.5%
Amazon.com Inc.

(Nasdaq: AMZN)

$1,004.94
+34%
This Stock Could Skyrocket: A tiny $6 million company has just won in a shocking patent verdict. Now an imminent announcement could ignite a 28,700% revenue surge – and you can get in on the ground floor. Learn how…
Since the early 1960s, aerospace and defense companies have been building vehicles for space agencies like NASA. For example, General Dynamics Corp. (NYSE: GD) was contracted to help build the propulsion rocket systems for the famous Apollo missions.
But the industry is no longer just for aerospace and defense companies.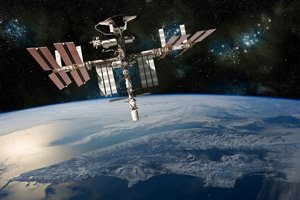 In fact, dozens of the largest U.S. tech companies have just entered the space industry within the last 20 years. In September 2000, Amazon.com Inc. CEO Jeff Bezos launched an Amazon subsidiary called Blue Origin. This firm makes launch vehicles and rockets mainly for access to Earth's orbit.
Meanwhile, Facebook launched its Internet.org initiative just four years ago. CEO Mark Zuckerberg plans to launch satellites into Earth's orbit to "connect the two-thirds of the world that doesn't have Internet access," according to the initiative's official Facebook page.
While both AMZN and FB have posted double-digit returns this year, the top space stock by performance on the list is Aerojet Rocketdyne Holdings Inc., with a 91.5% gain. Its best month was August, when shares climbed 26.4% in the wake of a stellar Q2 2017 earnings report.
On Aug. 3, Aerojet reported earnings of $0.32 per share on sales of $459.6 million. Its earnings number was more than double Wall Street's forecast, which called for just $0.15 per share. Sales also beat the forecasted $433.7 million by 6%.
Despite AJRD's impressive gain, that's not the space stock we're recommending today. Our recommendation has been one of Money Morning Executive Editor Bill Patalon's favorite defense stocks for six years. Since he first recommended it in 2011, it's handed Money Morning readers a 264.4% return.
And this "space" stock has plenty of room to run even higher…
Earlier this year, NASA awarded this company six contracts worth a total $4.2 billion – some of the largest NASA contracts ever.
The firm is set to build new vessels that will shuttle astronauts to the International Space Station orbiting Earth.
Its ambitious launch schedule starts in 2018 with two test flights that will carry two crew members. Beyond that, actual launches will likely begin in 2019.
Here's how you can profit from this company's long-term space plans…
The Best Space Stock to Buy and Hold for 2018