Periodically we update you on our latest best stocks to buy now - stocks our experts have named good buys. This edition brings you five picks that have an established track record and also give you access to the most exciting new trends of the future. So they can provide profits for years - even generations - to come.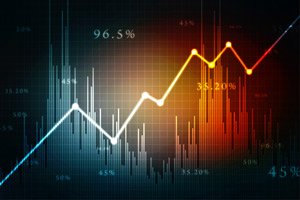 First, a company that started with a broken saw blade and a plow is now a world leader in next-generation vehicles.
Then, one of the most trusted makers of outdoor apparel is unfazed by industry headwinds.
Next, one of our favorite plays on legal marijuana is not a small startup but a 150-year-old gardening blue chip.
Then, as America rebuilds after hurricane season, we look at a company providing one of the Earth's most versatile materials.
And finally, we highlight an ETF that manages to get you in on the ground floor of new IPOs while offering safety and consistent performance.
Here are our five latest best stocks to buy now...
Best Stocks to Buy Now No. 1: This Company Predates the Car by 50 Years, but Is Leading the Charge to Autonomous Vehicles
Driverless transportation is the most highly anticipated technology in the world right now. But you might not realize that it has already arrived.
"We kind of laugh when we see news stories about self-driving cars, because we've had that for years," Jason Poole told The Washington Post in 2015.
Sign up for SMS so you never miss special events, exclusive offers, and weekly bonus trades.
Poole owns a small family farm in Kansas. Thanks to driverless technology, he doesn't have to spend hours on a tractor. Instead he drives the first curved row on the hilly terrain - to teach the lay of the land - and then lets the machine do the rest.
But it isn't Alphabet Inc. (Nasdaq: GOOGL) or Tesla Inc. (Nasdaq: TSLA) that makes the driverless tractor.
It's Deere & Co. (NYSE: DE), owner of the iconic John Deere brand. Founded in Illinois in 1837, Deere has spent the last 20 years positioning itself as a leader in autonomous vehicles.
Lawnmowers and tractors that drive themselves are just the beginning. Some of Deere's vehicles have the ability to collect information about production and soil quality and make adjustments to changing crop conditions. And thanks to a new acquisition, they'll soon even be able to identify and target weeds.
Earlier this year, Deere bought Silicon Valley-based Blue River Technology for $300 million. Blue River's artificial intelligence saves farmers money by allowing them to only use herbicide where it's needed and also equips machines to perform crop analysis and perform routine physical tasks on the farm.
Savvy moves like the Blue River acquisition "should help Deere remain at the forefront of what's known as precision agriculture," says Money Morning Director of Technology & Venture Capital Research Michael Robinson.
Shares have risen 50% over the last year as Deere has beaten earnings expectations in each of the last four quarters. It's already up 9% since Michael recommended it on Sept. 13, so if you want to get in on the driverless vehicle revolution, snatch up this stock as soon as you can.
Energy Breakthrough: One gallon of this new "crystal fuel" could get you from New York to L.A. and back... seven times! Read more...
Deere isn't the only company in the robotics and automation field that Michael is excited about. Check out some of his other favorites, including Apple's key supplier of vision sensors, here.
Best Stocks to Buy No. 2:  While Other Apparel Companies Languish, This Former Mom-and-Pop Hat Shop Can Weather the Storm
Retailers have been forced to close thousands of stores this year in the United States, thanks to the Amazon effect. And Business Insider reported in April that the Retail Ice Age has been weighing on the fashion industry as well, as brands like The Limited, Guess, and American Apparel have struggled to stay afloat.
Of course, you wouldn't know it from looking at our second pick.
Industry headwinds haven't been strong enough to overcome this stalwart. This 80-year-old apparel company has managed to beat earnings expectations for 18 consecutive quarters and is on pace to grow earnings by a healthy 3.3% in 2017.

Join the conversation. Click here to jump to comments…
About the Author
Stephen Mack has been writing about economics and finance since 2011. He contributed material for the best-selling books Aftershock and The Aftershock Investor. He lives in Baltimore, Maryland.