A federal advisory panel necessary for clarifying the FAA's drone rules couldn't reach a consensus, and Fortune is calling it a "major setback" for drones.
The headline is overblown. We believe drone stocks are still strong buys despite, and this is merely a bump in the road on the way to skyrocketing sales.
In fact, the U.S. Federal Aviation Administration (FAA) still projects all drone sales will climb from 2.5 million in 2016 to 7 million in 2020.
That's a 180% increase in sales in just four years.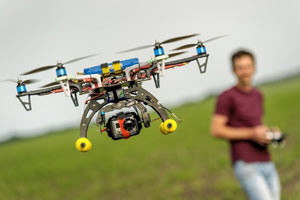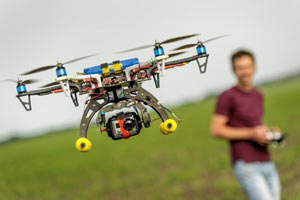 The next three years will be great for drone makers as demand skyrockets, but they will also create your next profit opportunity, no matter what the Fortune report says...
Why the Latest FAA Issue Is Hardly a Setback for Drone Stocks
In 2016, the FAA drafted rules to track drones, and the FAA released these rules in August 2016.
The guidelines say drone operators must pass a drone certification exam, fly drones under 100 miles per hour and under 400 feet, and never fly drones at night.
The FBI objected to the rules, stating they wanted more focus on how to pinpoint the designated travel plans and exact locations of drones electronically, according to The Wall Street Journal.
To address the FBI's concerns, a federal advisory panel - made up of 70 aviation and legal experts - was appointed to provide recommendations to the FAA on tracking unmanned aircraft across the nation.
The advisory board's recommendations were crucial to helping the FAA clarify its rules governing drone flight, including commercial drone flights. FAA Chief Administrator Michael Huerta said, "I can't stress how important this work is," during a Sept. 6 drone conference in Las Vegas.
But the panel was unable to reach a consensus on the categories of drones that need remote monitoring when presenting its findings to the FAA in early October.
And some are worried this will put the U.S. drone market behind other countries and delay the FAA from updating its drone delivery policies...
For example, Amazon.com Inc. (Nasdaq: AMZN) applied for a permit to fly drones in 2014, but it didn't receive permission from the FAA until a year later, according to Recode. By the time it received permission, Amazon said the drone that was approved was already outdated and the company had a new design.
Video
Get In On the Drone Craze Now, Before Sales Quadruple
CEO Jeff Bezos then decided to take his drone tests to the United Kingdom, where Amazon completed its first successful drone package delivery in December 2016.
The new setback could keep clouding the waters about what businesses can or can't do with drones.
But fortunately for the drone industry, it just gained a powerful ally...
In an October speech to a drone conference in San Jose, Calif., Deputy Chief of the White House Office of Science and Technology Michael Kratsios told the attendees the United States wanted to encourage drone innovation.
"We want to make it possible for you to design, test, and deploy your inventions here in the United States," Kratsios said, according to WSJ.
An announcement about the new plans is expected in days or weeks, according to WSJ.
So this disagreement is not a "major setback," as there are already rules in place for drone use and support from the current administration to help the U.S. drone industry grow.
This is just a disagreement until the panel reaches a consensus and addresses the concerns of government agencies.
Also, keep in mind the FAA projected U.S. drone sales would increase 180% in four years even with its current, less clear regulations in place. If the FAA finds a way to safely regulate drones for deliveries and other uses, that sales increase could be too conservative.
It's only a matter of "when," not "if," drone restrictions in the United States are lifted.
Investing in Drones Will Be Like Investing in Smartphones in 2009: If you've thought of drones in military terms or just as toys, this is a wake-up call. Find out more.
Sources are saying there could be $127 billion in new wealth being created in the drone market as we speak.
And this is beyond anything Money Morning Executive Editor Bill Patalon could have imagined...
Financial Guru Bill Patalon Just Uncovered Your Next Profit Opportunity