The legal cannabis sector is no longer the "Wild West"-style marketplace it was back in, say, 2013, but there's still plenty of volatility compared with the placid broader markets.
Then again, that's precisely why the right pot stocks reward forward-thinking investors with triple- and quadruple-digit gains.
In fact, there's a bevy of micro- and small-cap companies, any one of which could be the next mega-cap blockbuster – the long-sought-after "Starbucks of weed" or "Facebook of pot."
But I don't want to leave anyone with the impression that the only way to make a killing on pot stocks is to buy small, volatile companies; the gains from my Scotts Miracle-Gro and GW Pharmaceuticals recommendations prove that just isn't the case.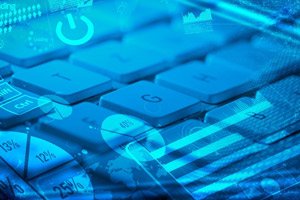 This company, for instance, isn't likely to quadruple your money, but you'll likely see double- and even triple-digit gains, and it pays a dividend that puts you way out ahead of inflation and low interest rates, too.
What's more, all kinds of small legal cannabis companies are beating a path to its door for help with a very tricky problem…
This Was a "Watershed Industry Moment" for Pot Stocks
USA Today enthusiastically hailed Microsoft's June 2016 move into the legal marijuana business. I was excited, too.
Marijuana Millions: Learn how to get all 30+ of Michael's favorite weed recommendations. Click here…
No, the Redmond, Wash.-based tech juggernaut won't be marketing stony edibles or any potent new strains of weed.
It won't touch so much as a seed. It's all about the partnerships.
Join the conversation. Click here to jump to comments…
About the Author
Michael A. Robinson is one of the top financial analysts working today. His book "Overdrawn: The Bailout of American Savings" was a prescient look at the anatomy of the nation's S&L crisis, long before the word "bailout" became part of our daily lexicon. He's a Pulitzer Prize-nominated writer and reporter, lauded by the Columbia Journalism Review for his aggressive style. His 30-year track record as a leading tech analyst has garnered him rave reviews, too. Today he is the editor of the monthly tech investing newsletter Nova-X Report as well as Radical Technology Profits, where he covers truly radical technologies – ones that have the power to sweep across the globe and change the very fabric of our lives – and profit opportunities they give rise to. He also explores "what's next" in the tech investing world at Strategic Tech Investor.